Red Lanes 101: What You Need to Know About Transit-Only Lanes
Seeing red on Portland's streets recently? There's a good reason why.
Transit-only lanes marked by red paint are being installed on several traffic-choked Portland streets. These lanes should help speed up buses, making transit faster and more reliable. 
Here's what you need to know about these lanes, including how to interact with them as a driver or cyclist.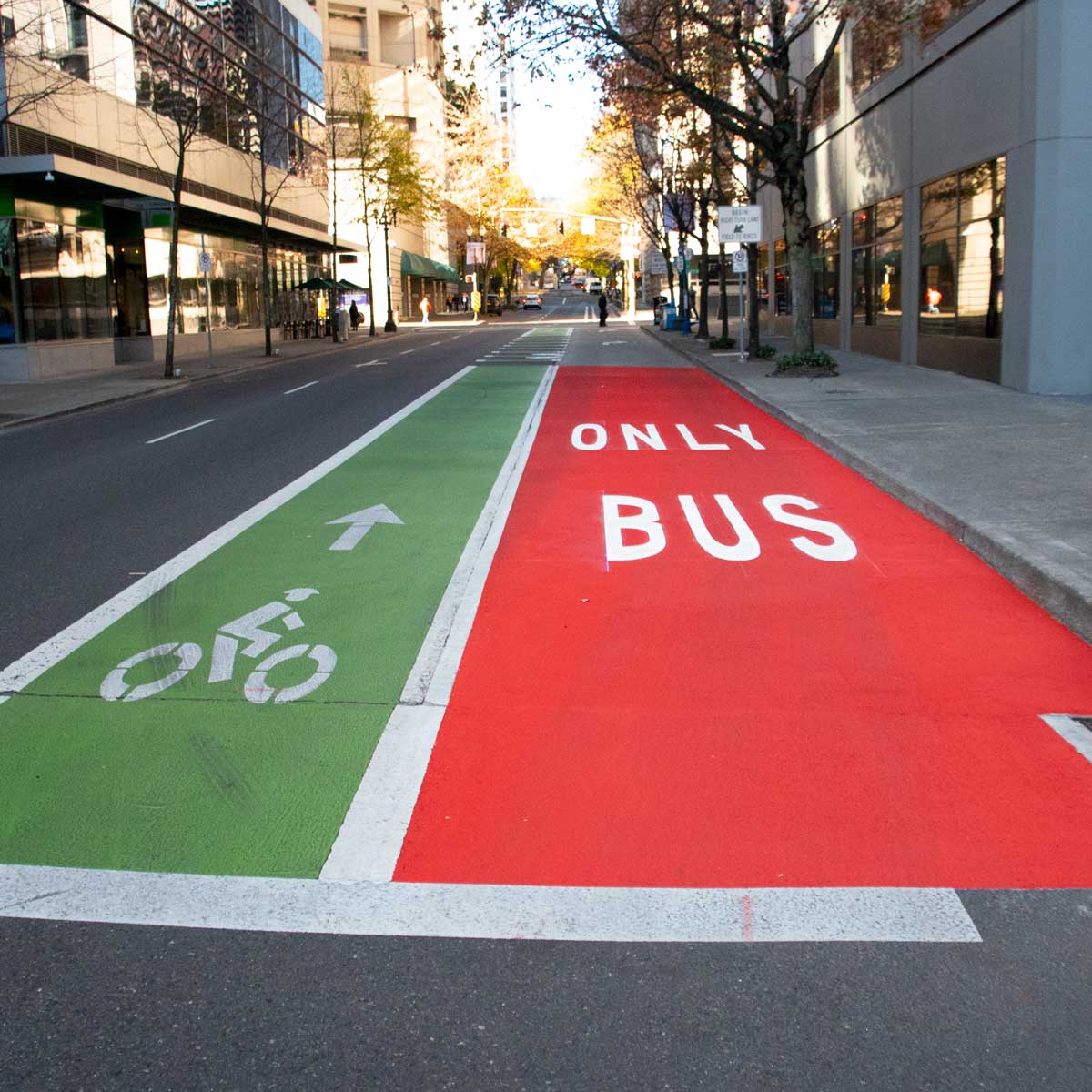 What are red lanes?
Red lanes are for public transit only, just like green lanes are for bikes. 
Why are these lanes being installed?
It's not always easy to drive in Portland, and cars frequently end up where they shouldn't be — including in transit-only lanes. Red paint helps make it clear to drivers that they don't belong in those lanes. This should help keep these lanes clear for buses and streetcars, as they were designed.
So, I can't drive in a red lane at all?
Correct! These are transit-only lanes designed to help buses speed through congested areas, so cars (and bikes, unless signs say otherwise) aren't allowed. The thinking is, if we want to address traffic congestion, buses carrying 50 people (or more) should be given priority over single-occupant cars.
If you — or other cars, trucks, taxis, or ride-hailing vehicles (like Uber or Lyft) — use a transit-only lane, you may get a ticket.
How should I make a right turn if there is a red lane?
Wait until the red paint ends, then enter the right lane and make the turn. You don't want to make a right turn through a marked red lane, and you also don't want to make a right turn from the middle, through lane. Both are unsafe and could lead to a ticket…or collision. There will be other signage and markings that indicate where you can turn that you should look out for. 
Where will I see them?
The first batch of red lanes are going down on existing transit-only lanes this autumn, including SW Main at 1st, NE MLK and Lloyd Blvd., NE Grand and Burnside, and NE Grand and Couch. The idea is to make these transit-only lanes more visible, reducing the number of drivers that accidentally drive in them. 
We're going to work with PSU and the Portland Bureau of Transportation to see if these red lanes help speed up buses. If they do, you may see an expanded network of red transit-only lanes throughout Portland.
Are these lanes new to Portland?

Yep! This is their first appearance here, but they're not uncommon elsewhere in the nation. Other cities that have adopted red transit-only lanes include San Francisco, Seattle, Minneapolis, Denver, and Washington D.C. In those cities, red transit-only lanes have resulted in faster and more reliable transit service, as well as fewer collisions between buses and cars. 
To see updates for all our ongoing projects, go to trimet.org/bettertransit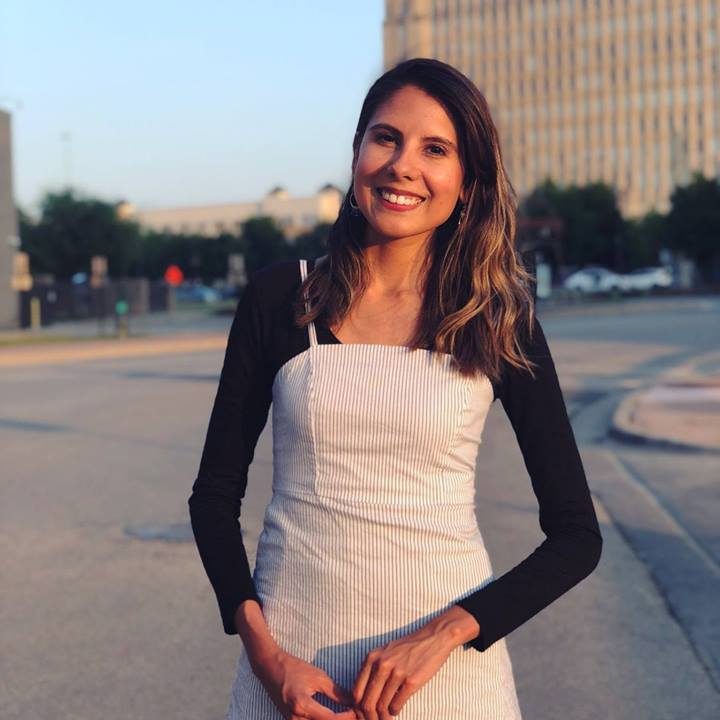 Maritza Collazo
Marketing Communications Coordinator
Public transit advocate, lover of BBQ sauce, and reggaeton megafan. I'm on my 80th West Wing rewatch.