Fresh Air, Ventilation and Buses
Throughout the pandemic, we've been moving people who have important jobs — people who care for our sick and who keep us fed, warm and safe.
And we've been working hard to keep them safe. Some of the tools we used are requiring masks, providing hand sanitizer and free masks on board, closing seats to help riders spread out and making sure buses get sanitized frequently.  
Another important safety tool is fresh air — and lots of it.
We've already talked about the excellent airflow on MAX, but what about our buses? 
Since the start of the pandemic, we've worked with the Oregon Health Authority to protect our riders and employees. We've learned that buses and trains are not easy environments for COVID-19 to spread in if a few simple precautions are taken. A big part of why is the amount of fresh air that comes into our vehicles.
Along with the OHA's recommendations — masks and distancing — they've told us the front and rear doors provide the necessary fresh air on buses.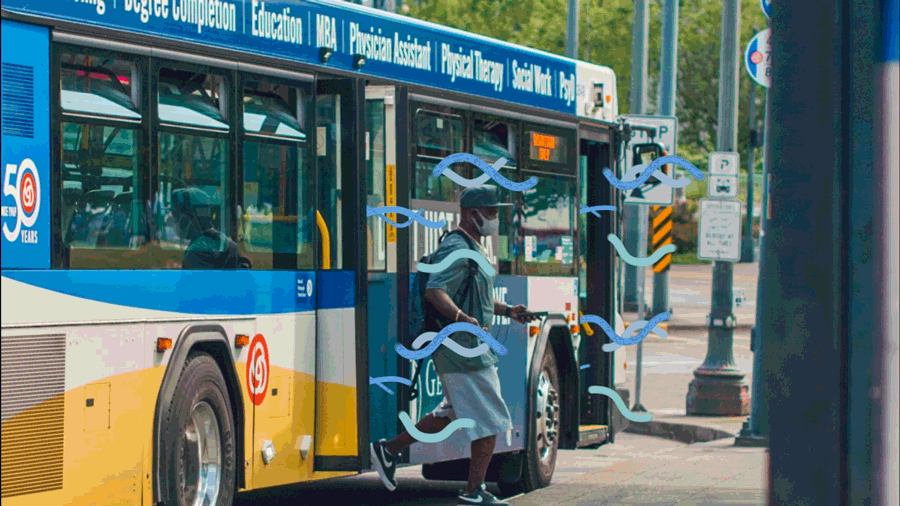 They're huge openings, they open frequently and a lot of air can quickly move through them. A breeze, someone walking through the doors, or even a difference in temperature between the inside and outside of the bus is all you need to bring in that important fresh air.
Windows are another potential source of ventilation, especially when the bus is in motion (which helps push air through the window). In order to provide this additional source of fresh air, we recommend our operators open a minimum of two windows on their buses, weather permitting. While the OHA tells us this is not required, it can help.  We're going to err on the side of caution and keep some windows open unless the weather prevents us from doing so.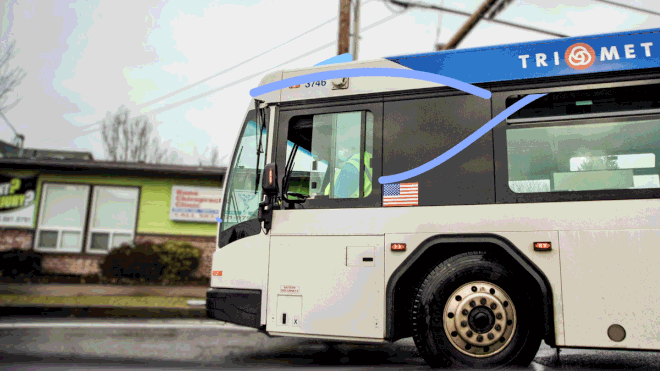 If the window by your seat is closed, you're welcome to open it. Here's how.
Our buses also have an HVAC system. It's a "closed" system that recirculates air after passing it through a MERV 8 filter that removes things like smoke, dust and mold.
Like MAX, buses are a well-ventilated environment. It's a major reason why transit hasn't been found to be a source of transmission during this pandemic. For more, read the comprehensive review of research regarding COVID-19 transmission and public transit [PDF] compiled by the American Public Transit Association.