More Buses, More Times, More Days: Fall '19 Service Expansion
It's that time of year again!
Every three months, we take a good, hard look at where we need to be putting more of our energy and resources. For our drivers, it's a time of new routes, new faces and new potholes. For riders, it means that your rides are getting easier, faster and more convenient.
Here are the changes we're making that will go into effect on September 1st: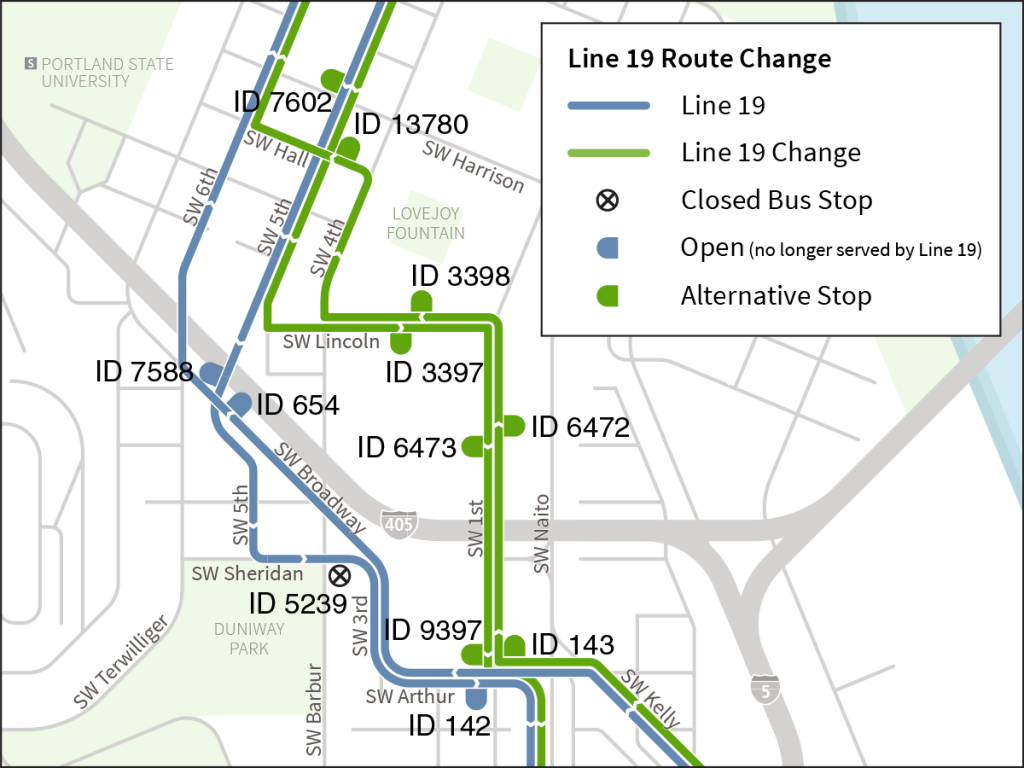 We're getting Line 19 out of traffic
Buses on this line have a bad habit of getting stuck in traffic west of the Ross Island Bridge, leaving you and your bus drivers late and frustrated. So, we're shifting it off the Sheridan curves and onto SW Lincoln between 1st and 5th Avenues. A few stop locations will be changing, so be sure to check the Trip Planner and these new maps before you go.
Lines 30 and 32 are now running on Sundays
Good news for Estacadians and Oregon City-ers: now you can let our Sunday service take you to, well, your Sunday service.
Both lines 30 and 32 will be following their Saturday routes, and we're tweaking the schedules to have trips leaving both earlier and later so you've got more freedom and flexibility.
Line 74 is getting Saturday, Sunday and expanded weekday service!
East Portlanders have flocked to Line 74 since it launch few short years ago, so we're ramping up service. We'll be running buses every 30 minutes all day on Saturday and Sunday, making it easier to visit with friends and family, run errands, or get to work. Also, we noticed that our buses were getting really crowded at weekday rush hours, so we're adding more buses during those times, too.
And just for all you night owls out there — buses will be running later into the evening, as well.
Anything else?
Indeed there is! To improve transfers from WES, all MAX trains will leave two minutes later. And a handful of lines including 16, 24, and 43 are getting minor schedule adjustments to help keep buses on time and make transferring easier.
If you want all the details, head to our service change web page.