MAX Trips Through Downtown Are About to Get Faster
You've told us that you want faster MAX service through Downtown Portland. Today, we signed off on an official plan that will do just that. 
We'll be closing the Mall/SW 4th Ave, Mall/SW 5th Ave and Kings Hill/SW Salmon MAX stations in March 2020. The Mall stations are being closed permanently while the Kings Hill closure is a one-year pilot.
With these closures, the amount of time it takes MAX Blue and Red line trains to travel through Downtown will be shortened by 11%, saving over 1 ½ minutes per trip. When you consider all the Blue and Red line trains that pass through Downtown, this adds up to about 9 hours saved every day.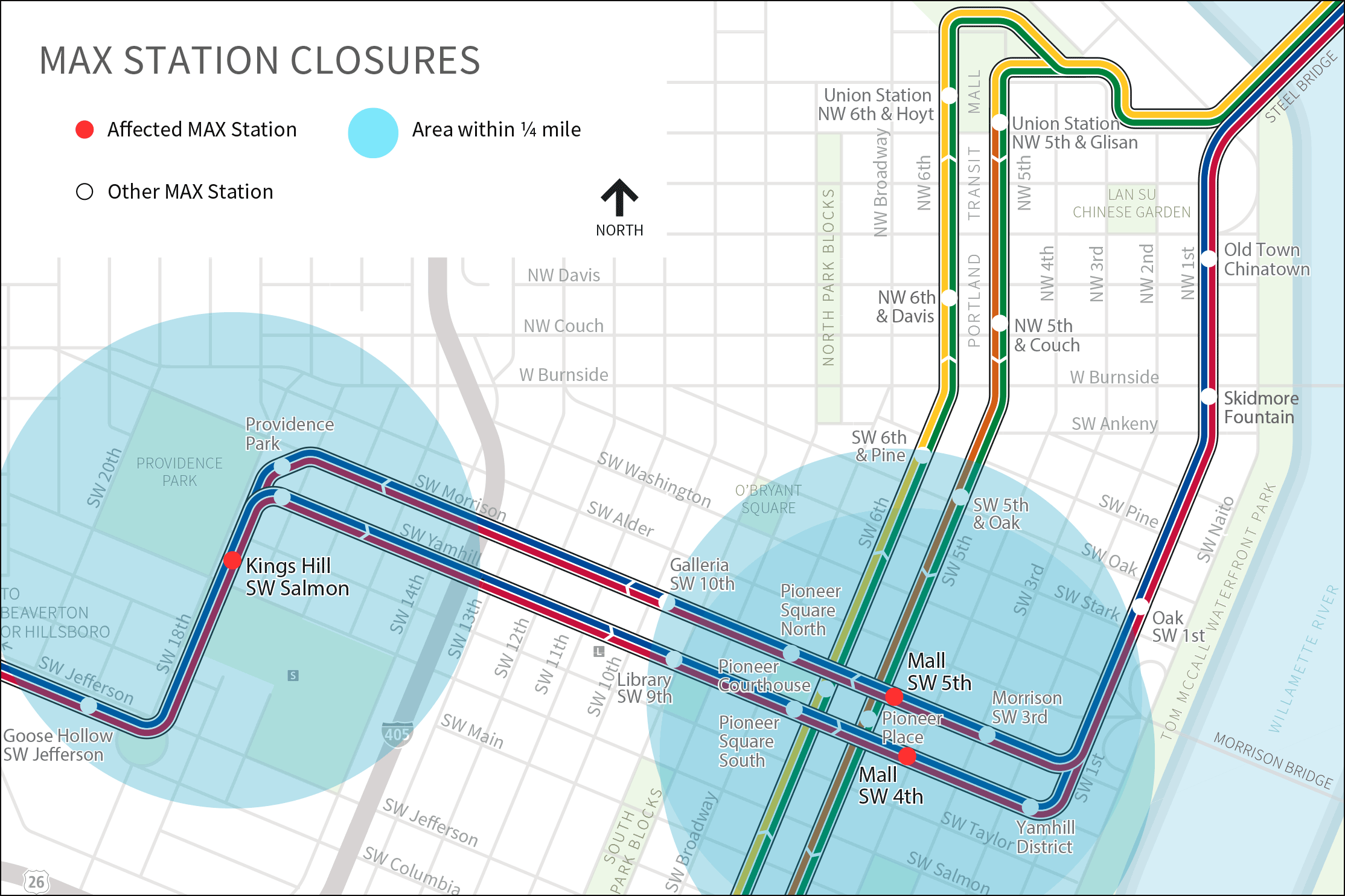 We're also going to check in on the Skidmore Fountain station in 2022 to see if weekday ridership increases and if proposed development in the area occurs. If not, we may consider closing that station, too. 
These four stations are among the least used MAX stations downtown. There are alternative stations 1-2 blocks away.
This is just one part of how we're speeding up travel around the region. Transit is the lifeblood of the Portland region and the antidote to traffic. Making sure it works helps move all of Portland forward.