Electric Buses, Powered by Wind
Our first
all-electric bus
began service April 17, 2019, on Line 62-Murray Blvd in Beaverton. In the coming months, four more electric buses will be put into service on the same line.
And thanks to our partnership with Portland General Electric, these new buses will be completely powered by wind energy. As far as we're aware, this is the first bus line in the US to be 100% wind-powered.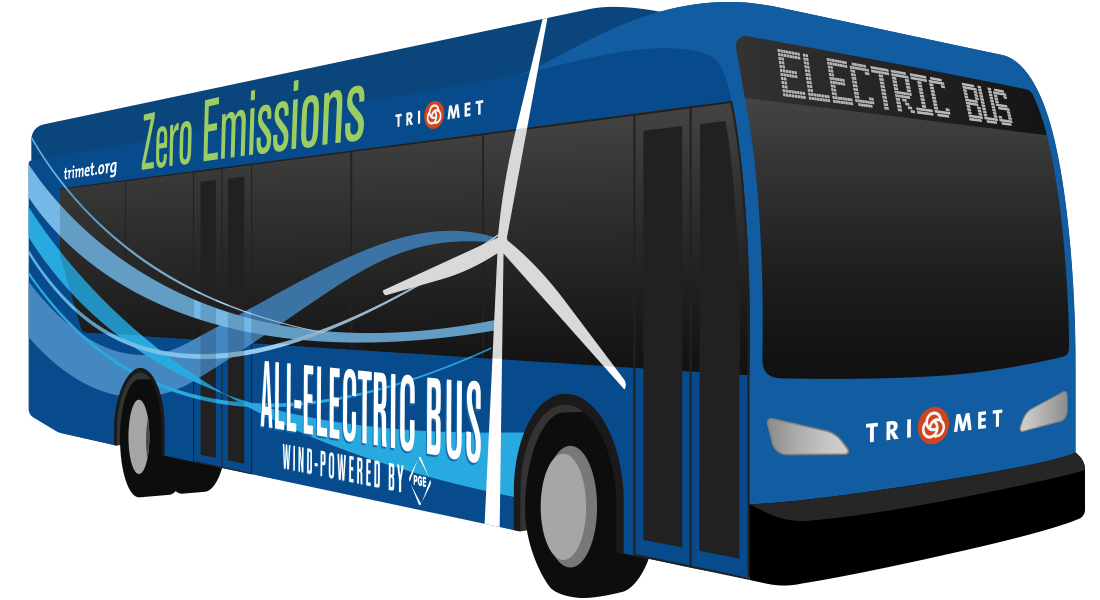 How does wind energy work?
PGE sources wind power from all over the country so that even when the wind isn't blowing here, we still have a consistent source of energy.
Biglow Canyon Wind Farm, located about two hours away from Portland along the Columbia Gorge, is one of many sources of wind energy for the new buses.
All that land isn't
just
for wind power, either.
Those rolling hills are wheat fields, and the wind turbines and access roads actually take up less than 5% of the land. PGE leases those small spaces, and the landowners are able to maintain their land that many of them have had for generations.
Looking ahead
By summer 2020, we'll have 10 electric buses on the road. The first five buses are New Flyer Xcelsior CHARGE™ battery-electric buses, which are quieter, release zero emissions, and are easier to maintain than diesel buses. With features like regenerative braking and an essentially infinite range (thanks to our on-route rapid charger), these buses are designed to keep up with this busy city. 
If all goes smoothly, we plan to add another 80 electric buses in the near future.