A Spring Break from Screens: 21 Kid-Friendly Ideas Around Portland
Spring has enthusiastically sprung, and now your kids are out of school for an entire week.  If cabin fever is setting in early, or you need to peel your kids away from their devices, here are 21 local adventures sure to keep them entertained.
Since nobody — kids included — likes traffic or long parking lot hikes, every thing on this list is easily accessible by transit.
Good to Know: Kids under 7 always ride free on TriMet. And with a Hop card, you'll ride free the rest of the day after just two taps in that day. That same Hop card is your ticket across MAX, buses, WES, Portland Streetcar and C-TRAN.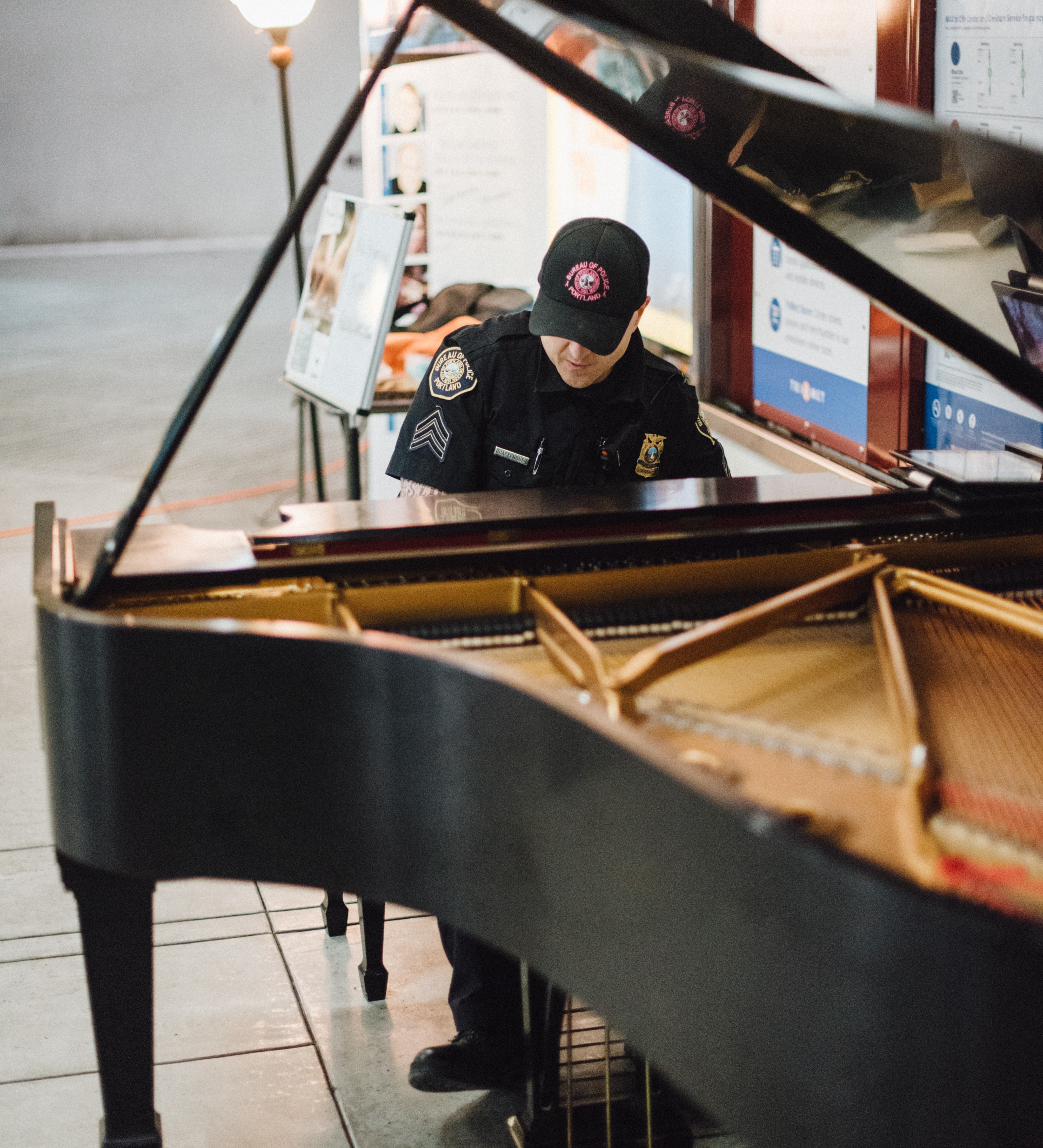 Feel the Beat and Stomp your Feet
Celebrate music in uncommon spaces
Stop by Portland City Hall on Piano Day and inspire your child to fall in love with music.
Friday, March 29
Plan your trip
Fancy some folklore?
Sing, dance, or clap along with this energetic performance centering on stories of multicultural American folklore.
Red Yarn & the Critters, Village Ballroom
Wednesday, March 27 @ 10:00 a.m.
Plan your trip
Here comes the fun
Need Help! with spring break? Come Together with your kids for this kids-friendly performance of songs by The Beatles. A splendid time is guaranteed for all.
Beatles Daddy, Hammer & Jacks
Wednesday, March 27 @ 10:30 a.m.
Plan your trip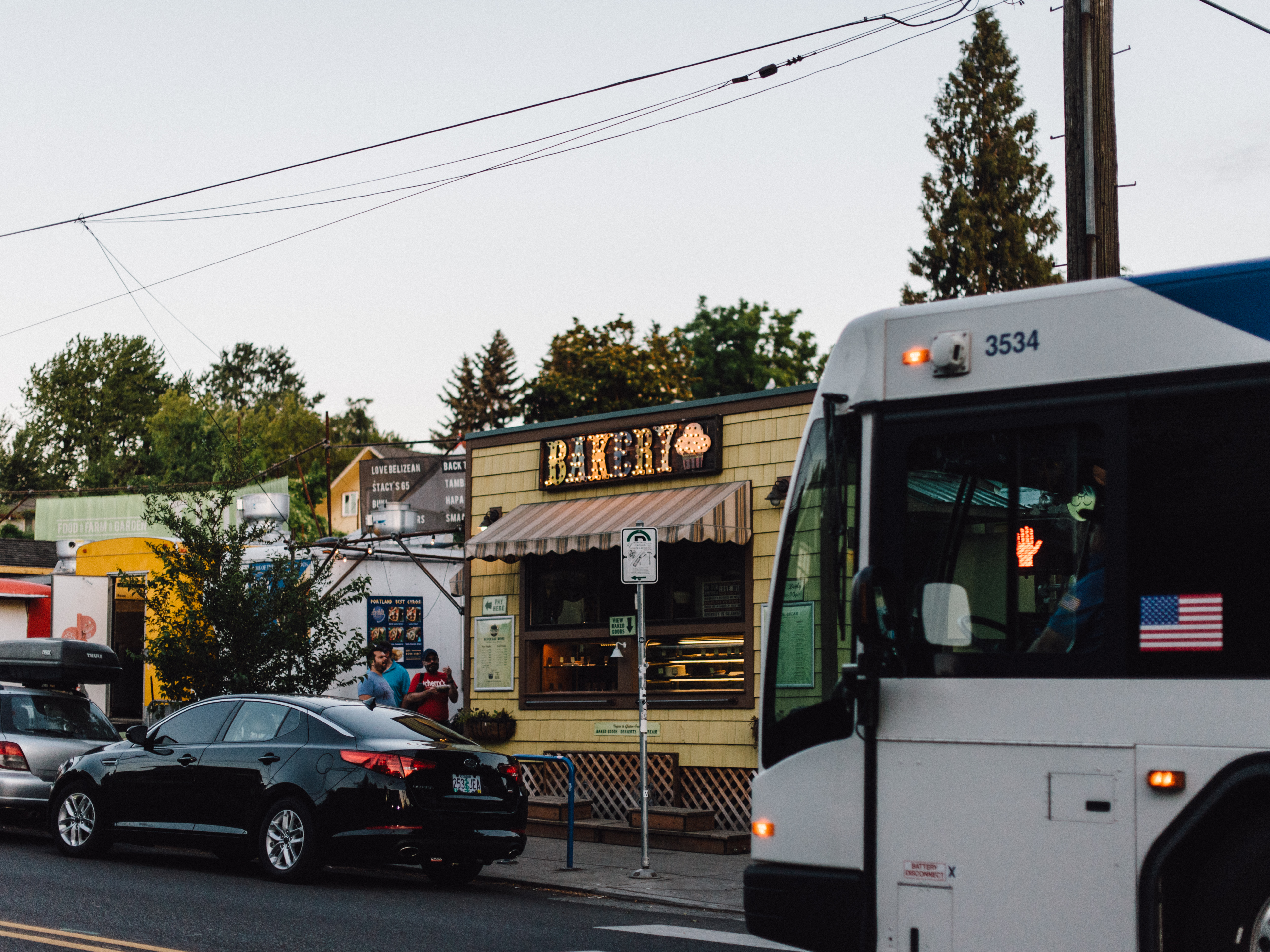 Try a New Flavor
Experience the art of ramen
Boke Bowl is a hit with kids because of their dinosaur training chopsticks, PB&J steam buns, and milder versions of their classic ramen and rice bowls.
Plan your trip to west side location
Plan your trip to east side location
Wrap your own spring rolls
With a rainbow of vegetables to choose from, your crunchy creations can be as unique as your kids' tastes.
Northwest Nibbles Cooking with kids
Thursday March 28th @ 11 a.m.
Find allergy-friendly sweets
With a kitchen free from gluten, wheat, dairy, eggs and meat, as well as other common allergens like peanuts and coconut, everyone can enjoy the treats at Back to Eden bakery.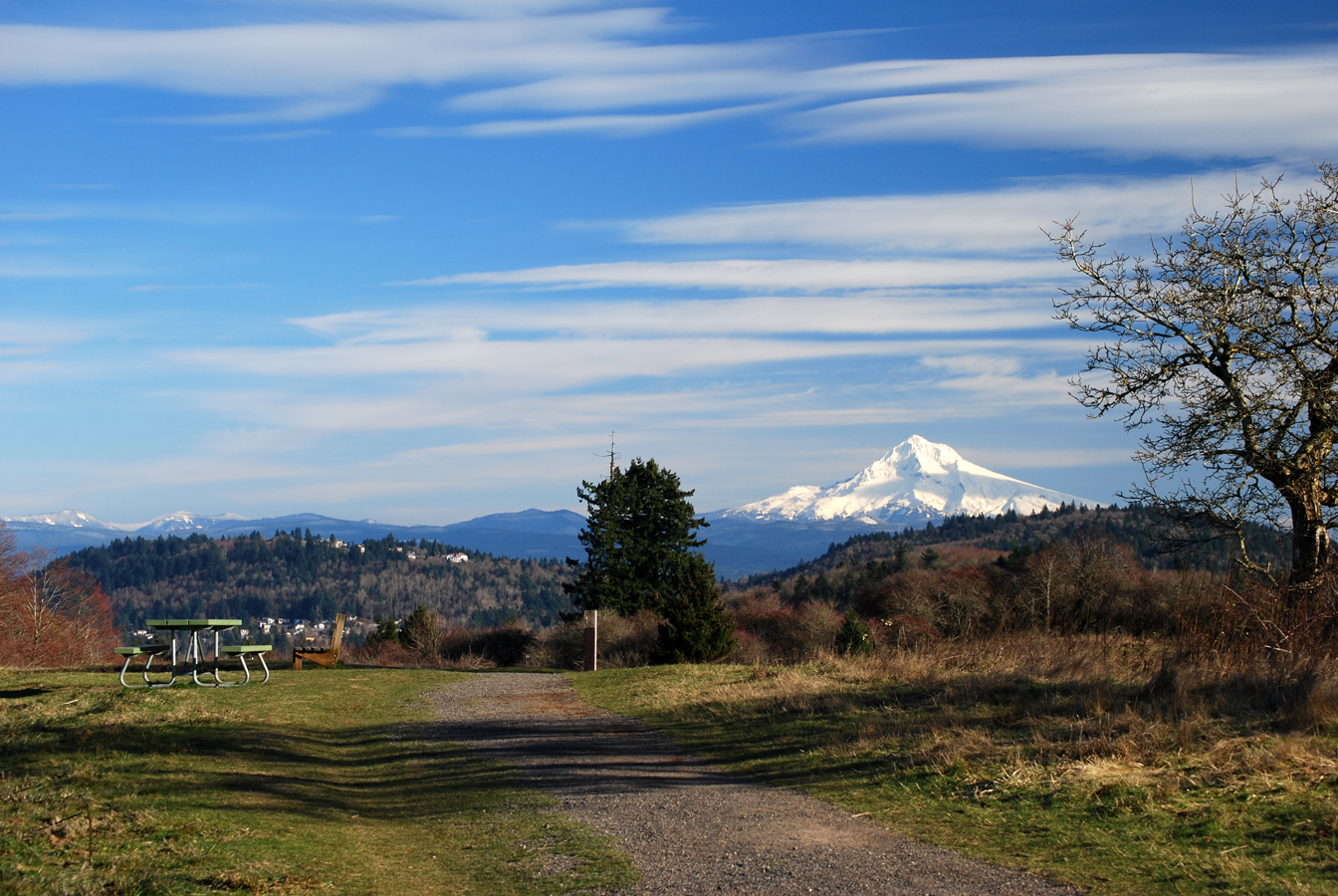 Get Active
Go bouncing
Instead of bouncing off the walls at home, let your child bounce on trampolines at Tigard's Sky High Sports Trampoline Park.
Take a hike
There are dozens of great hikes suitable for children across the Portland region. See some of our favorites by going to the "Nature" category of our Transit to Trails map.
Burn off energy at an indoor bike park
The Lumberyard is the perfect place for your extreme sports-obsessed child to while away the hours. If they really love it, sign up for the week-long camp!
Ride a wave (indoors)
Pretend spring break is summer vacation at Mt Scott Indoor Pool. Ride the water slide and enjoy the perfect 84 degree water.
Explore the Natural World
Visit five star animals at the Zoo
Visit the Oregon Zoo and have your family rate the animals. Spoiler alert: they're all five out of five stars.
Discover new wildlife at Spring Break Exploration Days in Tualatin
Hop over to the Tualatin River National Wildlife Refuge for a day exploring the not-so-secret lives of frogs, or other themes featured this year.
March 25, 26, & 27
Stop and Smell the Roses
Portland is rich in stunning parks, and spring break is when many are at their most beautiful. See the cherry blossoms at their peak in Tom McCall Waterfront Park, or walk among the wildlife (and maybe spot bald eagle) at the picturesque Crystal Springs Rhododendron Garden. Check out the newly remodeled Japanese Gardens in Washington Square Park, one of the finest Japanese gardens outside of Japan, or discover Lan Su Chinese Garden, a walled secret hiding in the urban landscape of Old Town.
Plan your trip to Crystal Springs Rhododendron Garden
Plan your trip to Tom McCall Waterfront Park
Plan your trip to Japanese Garden
Plan your trip to Lan Su Chinese Garden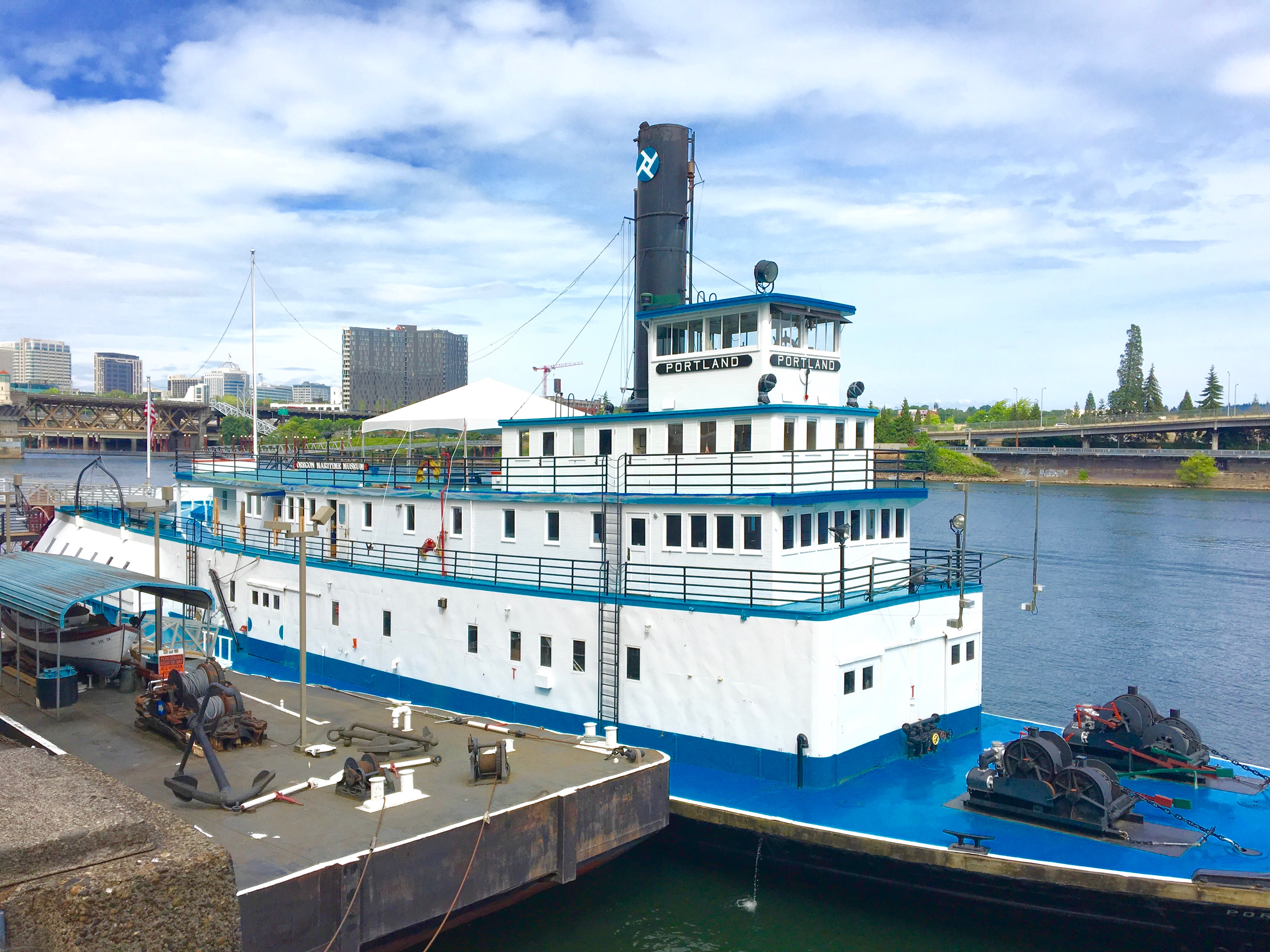 Keep Learning Alive
Meet your favorite animated friends at OMSI
OMSI's newest exhibition, The Science Behind Pixar, just opened. See how your kids' favorite characters come to life on screen!
Go on a historic steamboat
The home of the Oregon Maritime Museum is aboard this historic paddle boat that lives right on the Willamette waterfront.
Tour Ramona's Portland
Perhaps Portland's most famous and beloved fictional resident, Ramona Quimby's imprint can be found across NE Portland. Pick up Portland-based Microcosm Publishing's "Walking With Ramona" for instructions on how to take a three-mile Beverly Cleary walking tour.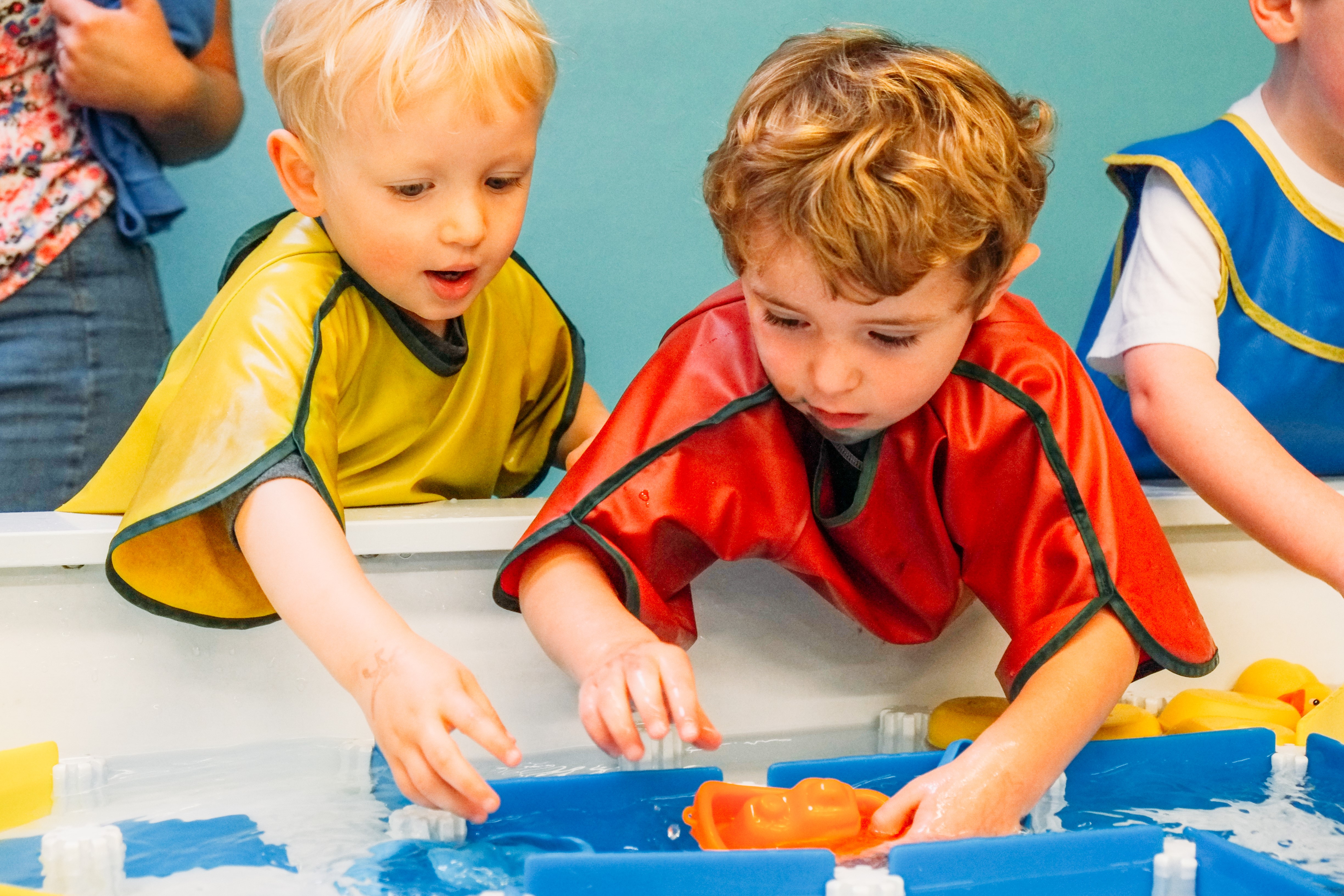 Get Creative
Head to the Craft Factory
Spend an hour (or all day) decorating a variety of crafts, with spring break specials happening Monday through Friday. If it's your first time, get $2 off!
Play mini golf by black light at Glowing Greens
Regular mini golf is fun, but indoor black light mini golf is an experience. Check out their newly remodeled downtown location!
Try painting with a tricycle at Portland Children's Museum
Make crazy tracks zooming through paint in this fun and collaborative artistic experience.
Friday, March 29 @ 11:00 a.m.
Legos @ the library
Got a little builder on your hands? Let their imagination run wild, no matter where you live.
Plan your trip on Monday (Sellwood-Moreland Library)
Plan your trip on Wednesday (Troutdale Meeting Room)
Plan your trip on Thursday (Fairview-Columbia Meeting Room)
Go on a tiny horse finding adventure
Explore Portland's quirky side with your child by tracking down as many tiny horses as you can find! Your all-day Hop pass will allow you to traverse the city with ease as you uncover this whimsical art project.