A New Spin on an Old Idea is Coming to Tilikum Crossing
You might have to look closely to see them, but The
Bridge of the People
is getting some new additions this spring.
Twelve vertical axis wind turbines, the first of their kind for any US public transit system, will be installed at the ends of Tilikum Crossing. It's just a pilot project, but it's our first step towards utilizing urban wind energy.
Details of the Design
Each end of the bridge will have six turbines, with three on each side. They'll perch 30 feet up on existing poles that hold the MAX's electrical wires, so installation should be a breeze. The turbines are pretty small, only four feet tall by three feet wide, so they're able to generate power with wind speeds as low as 2 mph. Plus, their vertical design allows them to utilize wind energy from any direction — unlike more traditional fan-like turbines.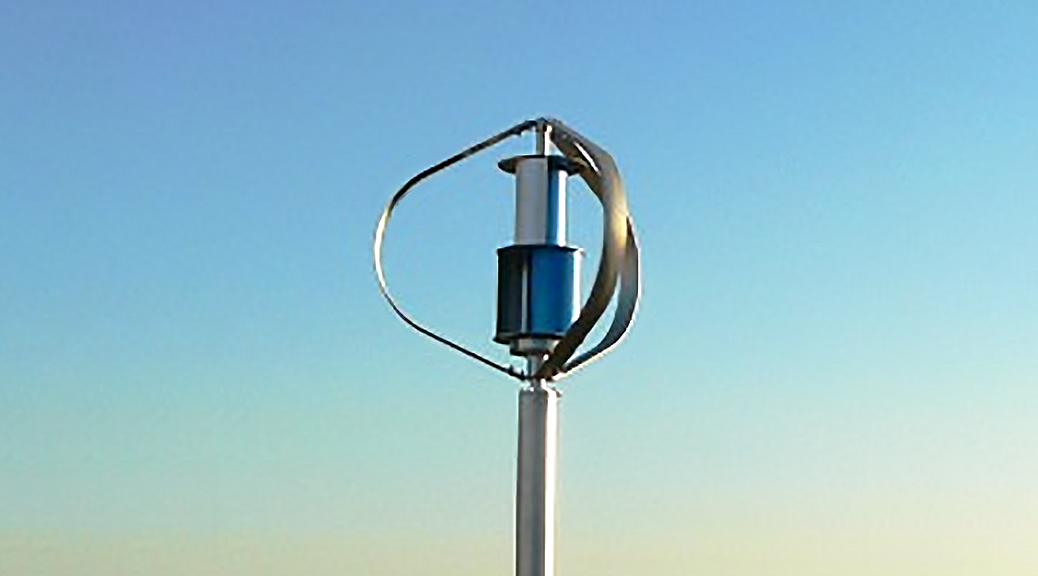 A vertical axis wind turbine
Another advantage of the design? F
ewer bird collisions
. That's good news for 
Clive
— he gets to keep his job.
Initially, all the energy they generate will go towards powering LED lights to illuminate the eye-catching structures when the sun goes down. To make sure the chosen spots were windy enough, we collaborated with a research team from Portland State University's Mechanical Engineering School . Together, we installed and monitored small weather stations that collected data for seven months. Thanks to that info, we know these turbines will love their new home when they light up in mid-May. 
It might not sound like much, but experiments like this are the building blocks to a more sustainable future.
Looking to the Future
The Tilikum's new turbines are both a key design feature in Portland's Innovation Quadrant and the first step in figuring out how to utilize this new technology in Portland. After their installation is finished in April, the PSU engineers will study the turbines' actual performance and determine if this technology might be useful for other MAX lines and transit centers.
With all of that information, we'll be ready to start using wind energy to offset our carbon footprint if and when funding becomes available.
Funding for this project came from the Portland-Milwaukie Light Rail Project.
The wind blows stronger on the west side of the bridge
Wind speeds reach their peak around 2 p.m. most days
Gusts usually come from the south