Our First Line Across the Fremont Bridge
Northwest Portland has traffic and parking problems. If you live or travel in the area, you know this all too well.
That's why, starting March 3, we're taking advantage of a key connection to Northwest Portland that previously had no transit service: the Fremont Bridge. Soon, a trip that would have taken at least an hour — say, from NE 50th & Fremont to Legacy Good Samaritan Hospital on NW 23rd — will be nearly twice as quick.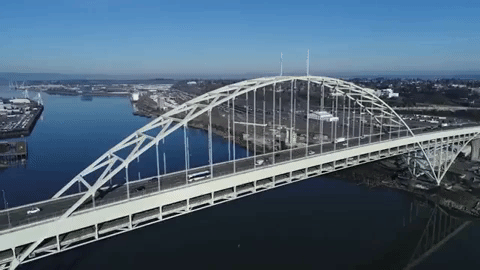 Trips between Northeast and Northwest Portland will be provided by a revamped Line 24-Fremont/NW 18th. The route, which currently runs between Gateway Transit Center and Legacy Emanuel Hospital on N Vancouver Ave, is being extended to cross the Fremont Bridge and run along NW 18th and 19th avenues to Providence Park.
That's not the only thing changing this spring. We're also improving service between Clackamas Town Center and Oregon City with the addition of a new line, 31-Webster Rd, and a streamlined route for Line 79-Clackamas/Oregon City.