The Plan for This Fall's Hillsboro MAX Improvements
Our next MAX improvement project kicks off today in Hillsboro, where we're replacing worn-out rails and tackling other important projects that will give you a smoother ride and fewer delays.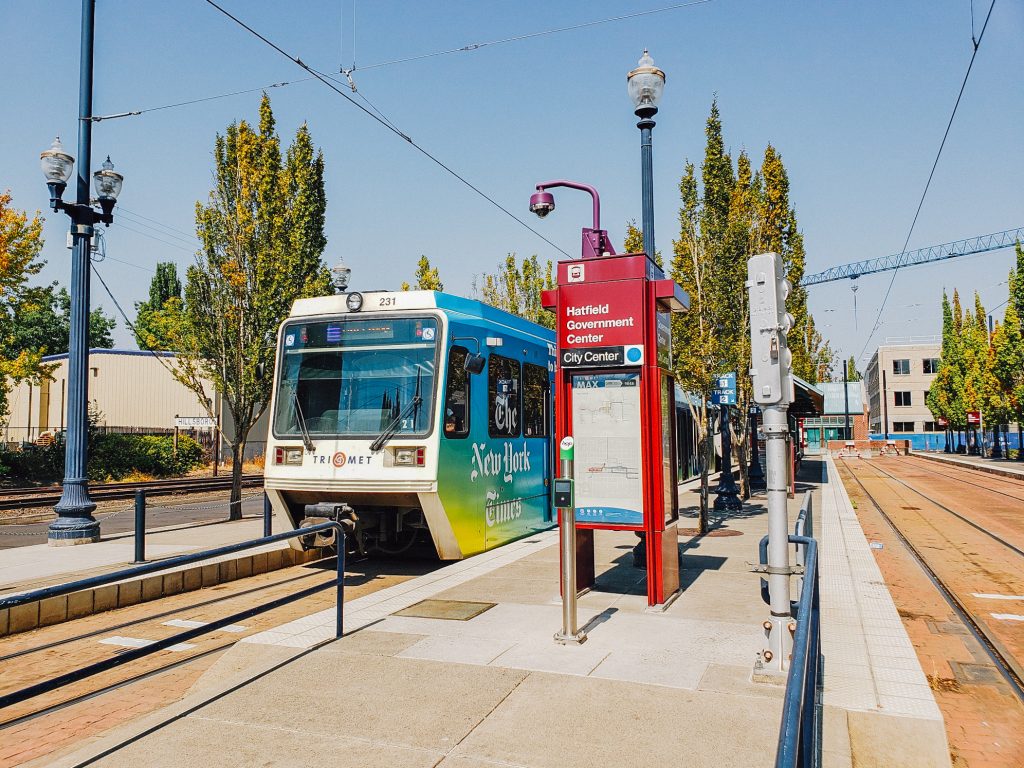 The entire project will take seven weeks to complete. Thanks to careful planning and a lot of prep work over the past year, we'll only need to disrupt MAX service between Hatfield Government Center Station and Fair Complex/Hillsboro Airport for two weeks in October.
During this time — from Saturday, October 13, through Saturday, October 27 — MAX Blue Line will be replaced by shuttle buses between those stations. We're closing MAX Blue Line all the way to Fair Complex because that's the next place on the line where trains can switch between the two tracks, which is an important safety requirement.
This project will focus on a nearly two block long stretch of the MAX Blue Line starting at SW Adams Avenue and E Main Street and heading east on SW Washington Street to S 1st Avenue. The rails in this stretch have undergone a lot of wear and stress since the Blue Line opened in 1998 and are at the end of their lifespan.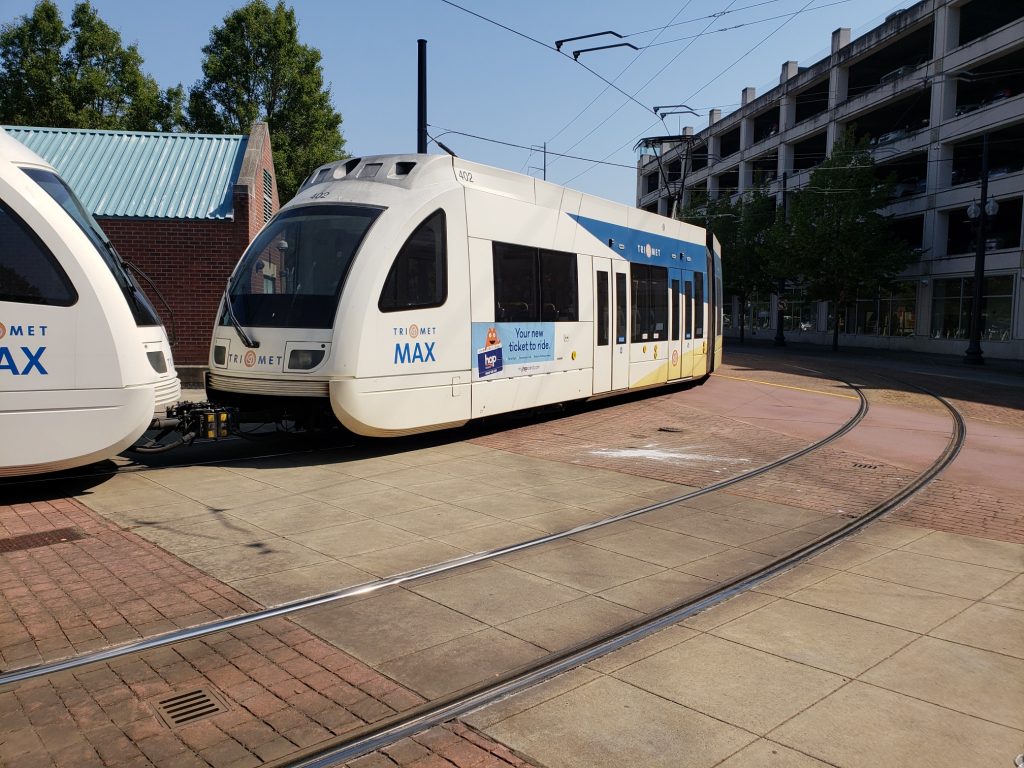 Despite being made of hard steel, trains wear rails down over time. This wear is more pronounced on tight bends, like the one between Washington and Adams. Ever hear trains squealing as they round a bend? That's the sound of a train scraping against the rails, wearing them down.
If you were to look at a cross section of a rail, you'd see it's "Ι" shaped. Over time the weight of trains wears down the top of the rails and bends them out of shape. Running trains over worn rails results in a rough, bouncy ride. If not corrected, running trains over worn rails can lead to an even-faster rate of wear and — eventually — a broken rail.  
We can grind the rails back into shape, but after enough wear, there isn't anything left to grind and the rails need to be replaced. That's where we're at now. Twenty to twenty-five years might not seem like a long lifetime, but it's typical for how much we use our rails.
The rails on this section of the Blue Line run down the middle of a street and are embedded in concrete. This means we have to rip up the entire track bed to get them out. While this is a lot of work, it also gives us the opportunity to do some other important work that will help improve the reliability of the entire Blue Line.
We're going to replace five switches — the machines that control which track trains can run on. These five switches are also nearing the end of the lifespans. Switches are sensitive to snow and cold weather, so four of them currently have heating elements to help keep them warm when temperatures drop. When we swap out these switches, we'll install newer versions for all that have more-reliable heating technology. This will help us avoid issues no matter what the weather.
We'll also be doing some important electrical work. The wires that power the signals can wear out, so we'll be testing those and replacing them where necessary. In addition, one of the cables that provides electricity to the overhead wires that powers MAX needs to be replaced. This should help reduce the possibility of delays on MAX Blue Line.
We're going to give the four closed MAX stations — Hatfield Government Center, HIllsboro Central, Tuality Hospital/SE 8th Ave and Washington/SE 12th Ave — a thorough cleaning and we'll perform any necessary maintenance. After more than 20 years of heavy use, they could use a little TLC.
We're also going to replace the tactile pavers — those bumps on the ground that warn you that you're at the edge of the boarding platform. The current pavers are secured with grout, which has not held up well in our wet environment. They'll be replaced by more reliable modular system that will last longer and require far less maintenance.
Finally, we'll be laying some groundwork for future projects that will help us avoid another disruption.
When we put the rails back in, we're going to anchor them to the concrete in a way that's more durable and faster to install, in order to minimize the time MAX Blue Line is disrupted.
At times, this work will be loud. This will especially be true the first three days of the project when we're ripping out the old rails. Later, there will be noise from generators when we're welding the new rails together.
There will be some road and sidewalk closures during this project. For the duration of the project, Washington will be closed for eastbound car traffic from Adams to 1st. During the two week disruption — October 13 to October 27 — both directions of Washington will be closed to cars from Adams to 1st.  Additionally, the sidewalk on the north side of Washington will be closed the entire project.
We'll be working long hours to wrap up this work quickly so we can get trains running again. During the disruption, we'll be on-site from 7 a.m. to 10 p.m. But the end result — a safe, reliable and comfortable ride for the next 20+ years — will be worth it.
Get the details on the shuttle bus service that will replace MAX Blue Line between Hatfield Government Center and Fair Complex.