E-Scooters Have Arrived. Here's What You Need to Know.
Let's cut right to the chase: Electric scooters are
fun
.
They're a lot of other things, too, depending on whom you ask. Controversial, convenient, frivolous, potentially dangerous — it felt like we'd heard it all before the first scooter hit the streets in Portland.
Now that they're here (Bird was the first out of the gates, deploying over 100 scooters overnight), you can see for yourself.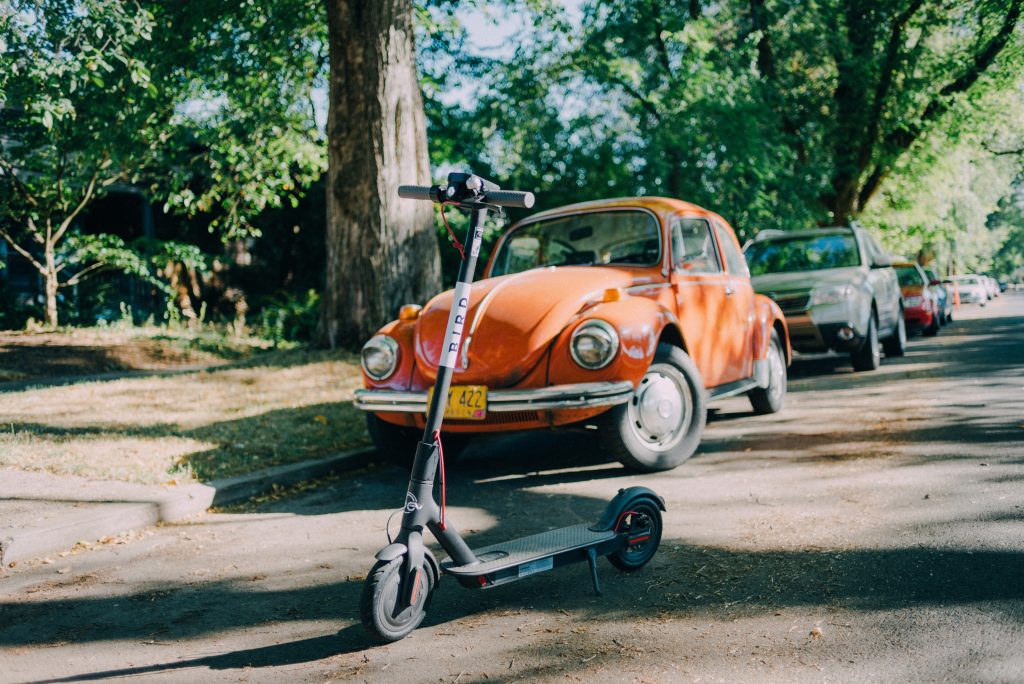 If you haven't ridden one before, we'd suggest finding a quiet street to get your bearings. They're surprisingly zippy, and there's a bit of balancing involved. Once you're comfortable, you just kind of…go. It's fun, and you might feel a little silly, but you'll probably also be smiling.
Once you leave the quiet streets for busier bikeways, and then later when you start looking for a place to park your scooter, you'll appreciate knowing these ground rules:
Ride in the street or in the bike lane, not on the sidewalk.
Helmets are required. These things are quick, and it will make sense once you start riding.
Park your scooter by the curb, away from the sidewalk. Don't park right at your bus stop or on the MAX platform.
Scooters can't go on buses or trains, including the bike racks. The idea is that scooters work best for connecting with transit.
If you have a question or complaint, contact the scooter company (their info will be on the scooter) or PBOT.
We hope this pilot program goes well — after all, we support all kinds of active transportation. It will almost certainly require cooperation and patience, but that's not such a bad thing, is it?