Starting July 1: A Fairer Citation Process
A court record can affect your ability to get a job, rent a house or serve in the military. But until now, a TriMet fare evasion citation had to be resolved within the court system, in most cases leading to a court record. We didn't think that was right – skipping fare is not a crime that should have life-long consequences – and we've done something about it.
Starting July 1, a new law gives us a 90-day window to resolve some citations directly with riders. If you are an adult and receive a citation only for fare evasion, you will now have the option to resolve the citation outside of the court system by paying a fine, performing community service or enrolling in a reduced fare program. If the citation was given in error, you can provide us with evidence and we'll dismiss the citation.
Eligible citations will come in an envelope with instructions for settling your citation online or by phone.
If you don't resolve your citation with TriMet within the 90-day window, your only option will be to resolve it in court, where the presumptive fine will be $175 and the maximum fine $250.
Here are your new options for resolving an eligible citation with TriMet:
Appeal your citation
If you can demonstrate you had the correct fare, you can request a written appeal online within 45 days of receiving your citation. If the citation is not dismissed, you'll still have the option to resolve it with TriMet by paying a reduced fine, performing community service, or enrolling in a reduced fare program.
Pay a fine
You can pay your fine — and possibly a reduced fine — online, via check, or over the phone within 90 days from when your citation was issued:
1st offense: $75
2nd offense: $100
3rd offense: $150
4th offense and beyond: $175
Perform community service
Instead of paying a fine, you can perform community service at the Oregon Food Bank, Rebuilding Center, Free Geek or Oregon Humane Society within 90 days from when your citation was issued:
1st offense: 4 hours
2nd offense: 7 hours
3rd offense: 12 hours
4th offense and beyond: 15 hours
Enroll in a reduced fare program
If you qualify — either though income, age or disability — for our Honored Citizen fare and successfully sign up and load $10 on your personalized Honored Citizen Hop card within 90 days, your fine will be waived upon verification by TriMet.
Specific instructions will be provided with your citation. Not all citations are eligible for this program. 
Please note that penalties or this process could change over time and this page may not contain the most up-to-date information. Please read the instructions that come with your citation for the current penalties and process.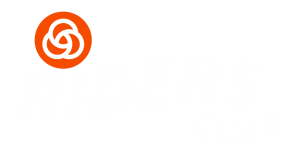 Riders Club is where TriMet riders go for news, behind-the-scenes features, and fun transit-related stuff.