Celebrating The Extraordinary Women of TriMet
Here's something you may have noticed if you've spent much time on our trains and buses: some truly exceptional women work for TriMet. The entire region benefits from their abilities, talents, and commitment.
For Woman's History Month, we hosted a TriMet Women's Pioneer Panel that featured ten extraordinary TriMet employees. Here are three of their stories.
Darlene Gastineau
Internal Audit Manager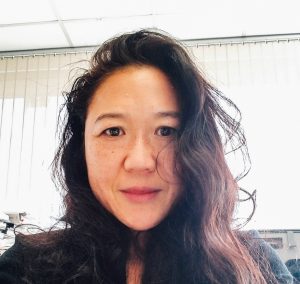 Darlene was asked about the biggest obstacle she's encountered and how she overcame it. In response, she told the story of her immigrant parents and large immediate family from China, so poor that everyone, even her mom and dad, slept in twin bunk beds.
She recalled working steadily in some form since she was a child. When in kindergarten she picked berries with her family.
Darlene continued to work and took out student loans to put herself through college. She became a single mother and at one point was forced to take legal action to protect herself against a man with whom she once shared a relationship.
What was most poignant and inspiring is that Darlene never saw these as obstacles and never let them stop her from moving forward in her journey. She had not even considered them challenges until asked to think about this question.
Darlene has been with TriMet for 11 years and serves as TriMet's Internal Audit Manager.
Cindi Deibert
Manager of Bus Operator Training
When asked how she juggled work, family, school and other commitments, Cindi shared the time she was still a part-time bus operator.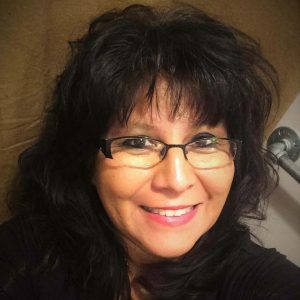 She worked a split shift – driving a route in the morning and another in the afternoon. At the same time, she was a wife, mother to twin girls and in school, pursuing a bachelor's degree. One of her daughters is on the autism spectrum. She managed her 20-hour day through strict organization and prioritization.
Cindi urged the audience to set priorities and stay focused on what matters most – family. Cindi continues to help care for her daughter with autism, now 32.She works full-time as Manager of Bus Operator Training and is pursuing her master's degree.
Cindy Kassab
Bus Operator
Cindy started driving for TriMet on April 6, 1976. She was 23 years old. More than four decades later, she's still behind the wheel of a bus. Cindy hopes to extend her career with TriMet to at least 50 years, maybe longer.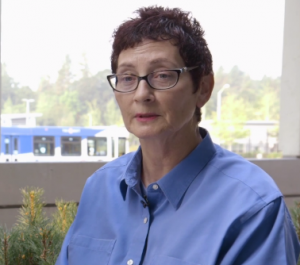 She remembers a time when it wasn't as easy to be a woman bus operator. She recounted a memory of a man who refused a ride when he saw who was behind the wheel. "Oh, it's a woman driver," he said. "I'll wait for the next bus." With a laugh, she told how the next bus came along and it was another woman driver.
Cindy's interest in interest in photography began around the same time she joined TriMet. She's now a master photographer of nature and wildlife. Cindy Kassab studied at the University of Portland. You can view her stunning photography on her website.
One definition of the word pioneer is to lead the way. What we learned from the panel is that these woman leaders of TriMet have been doing it all of their lives.
Interested in joining our team of extraordinary employees? We're hiring.