Hollywood Transit Center: Looking to the future, remembering the past
Within a few years, the Hollywood Transit Center will look much different than it did on May 26, 2017. Our plans are coming together to honor those who lost their lives and those hurt that day, including the young women harassed by a man spewing hateful words.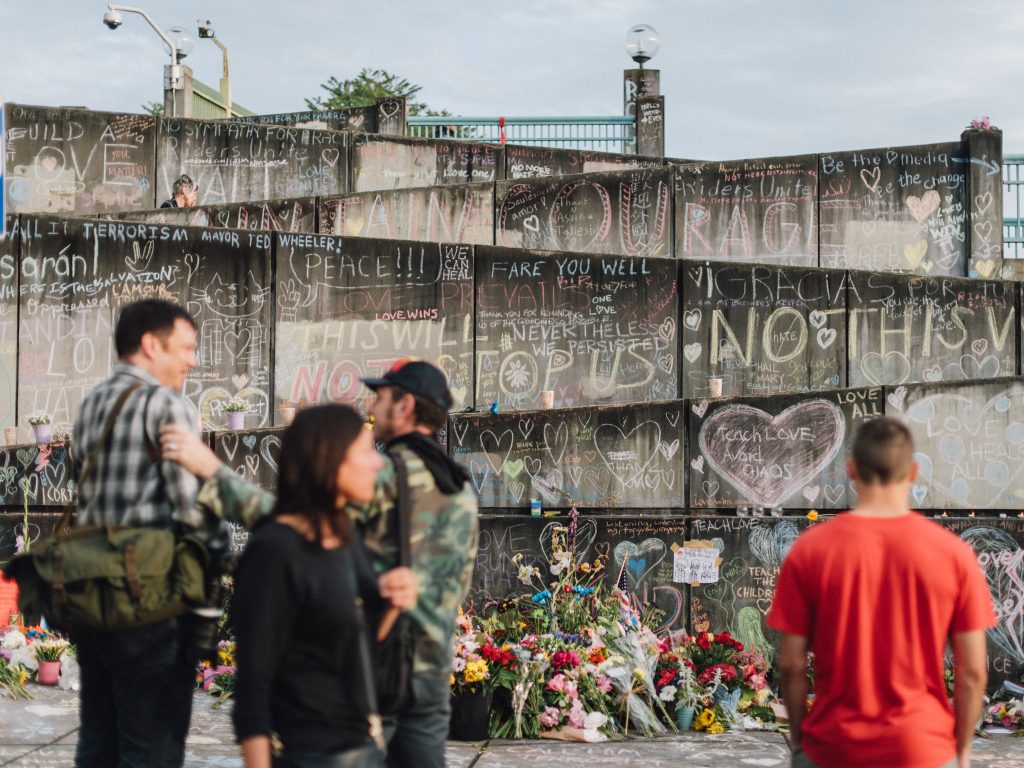 Two tributes are currently planned. The first is a large commemorative plaque that will be placed at the Hollywood Transit Center permanently. After conferring with the families of those targeted in the May attack, we have commissioned designer John Laursen to create the tribute. The plaque will be 4 feet by 6 feet and made of porcelain enamel on steel. Descriptive text that honors the three men and two women will mix with images of the spontaneous memorial created by family, friends and strangers in the days that followed the attack. The art will be installed at the transit center by May 26, 2018.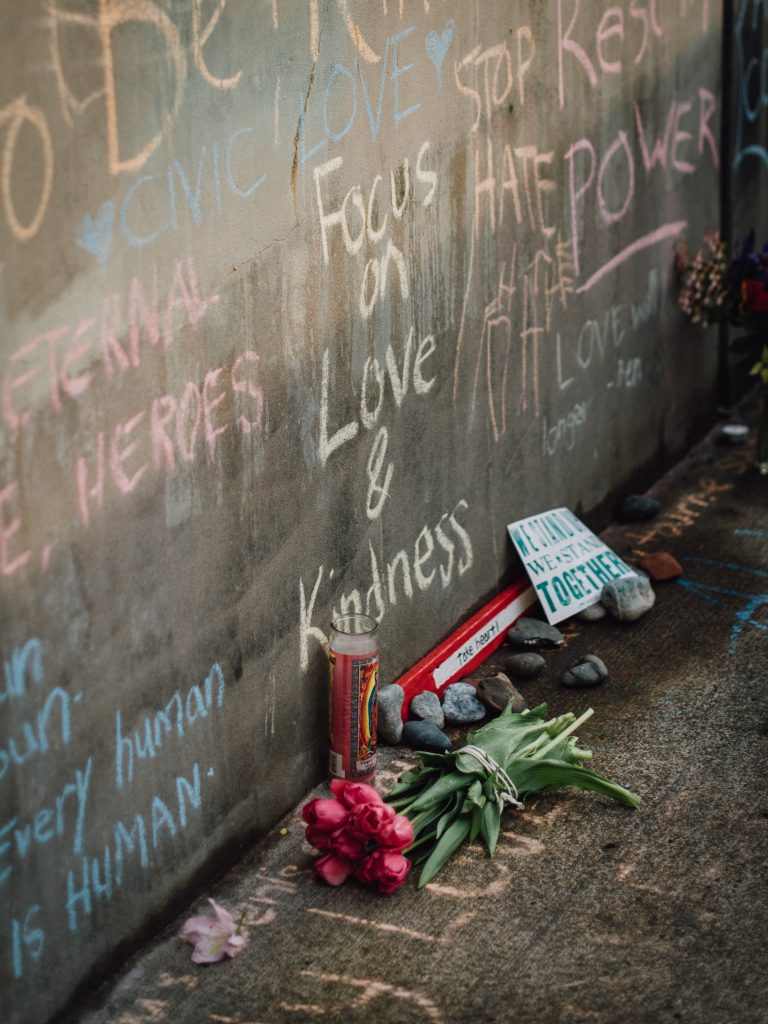 The second tribute will be a mural reminiscent of the messages that filled the walls that line the ramp at the transit center. We've brought together a group of diverse artists, designers and community members who will select an artist (or a team of artists) to paint the walls using some of the original words that people wrote following the attack.
While the paint will last longer than the original chalk messages, this second tribute will be temporary, since over the coming years we have plans to redesign and redevelop the aging transit center. However, during that renovation, the plaque will be incorporated into a permanent memorial honoring the men and women at the center of our thoughts that day, as well as our community's inspired reaction that renounced hate and embraced healing.