Today's the day —
Hop Fastpass
has arrived!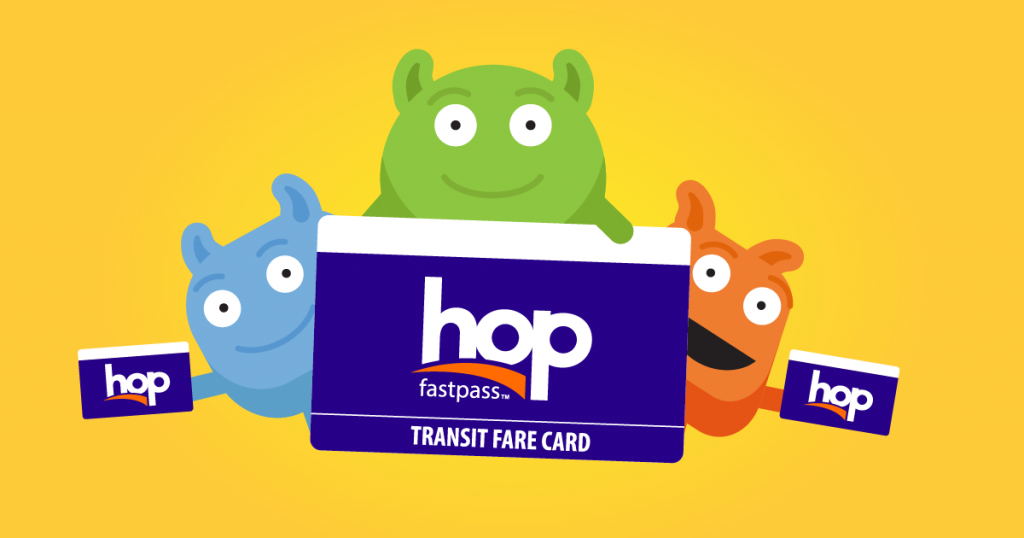 After years of development, installation and testing, our new electronic fare system is up and running. Now, riders can pay fare with just a tap — it's that simple. Even better, we've introduced some huge new benefits to go along with Hop:
Earn passes and save as you ride. Gone are the days of choosing between single-ride tickets, day passes, week passes and month passes. Just tap every time you board, and Hop will only charge you up to the price of a day pass in a day. (Same goes for earning a month pass.) It's a good deal for everyone.
Reload basically anywhere. Putting money on your card is quick and easy using the website, app or phone hotline, plus you can pay with cash at the store. For maximum convenience, set up Auto-Load to add money whenever your balance gets low and rest assured you'll never be stuck without fare.
And starting soon, you'll be able to use Hop without an actual card. (Woah.) The readers will accept mobile payments using Android Pay, Apple Pay or Samsung Pay, allowing you to pay Adult fare by simply tapping your phone. (Double woah.) You'll even be able to earn day passes this way. (Triple woah.)
Ready to get a card? Find a nearby retailer or catch us at an event this summer. Happy tapping!