It was a big and busy year for us.
That's the simple explanation. Though we didn't have a marquee event like last year's Orange Line opening, we added a lot of service and made some significant improvements. We also dealt with weather (hot and cold), protests and planned disruptions that required some significant service adjustments and plenty of your patience. And in the end, 2016 left us with plenty to be happy about — let's take a look at the numbers:
2 MAX Improvement Projects
Back in January, chief operating officer Doug Kelsey shared our plans for improving MAX on-time performance. Since then, we've completed two major projects along segments of the original, 30-year-old alignment. In May, we spent two weeks replacing track and switches along First Avenue in Downtown Portland. Four months later, we did similar work in the Rose Quarter.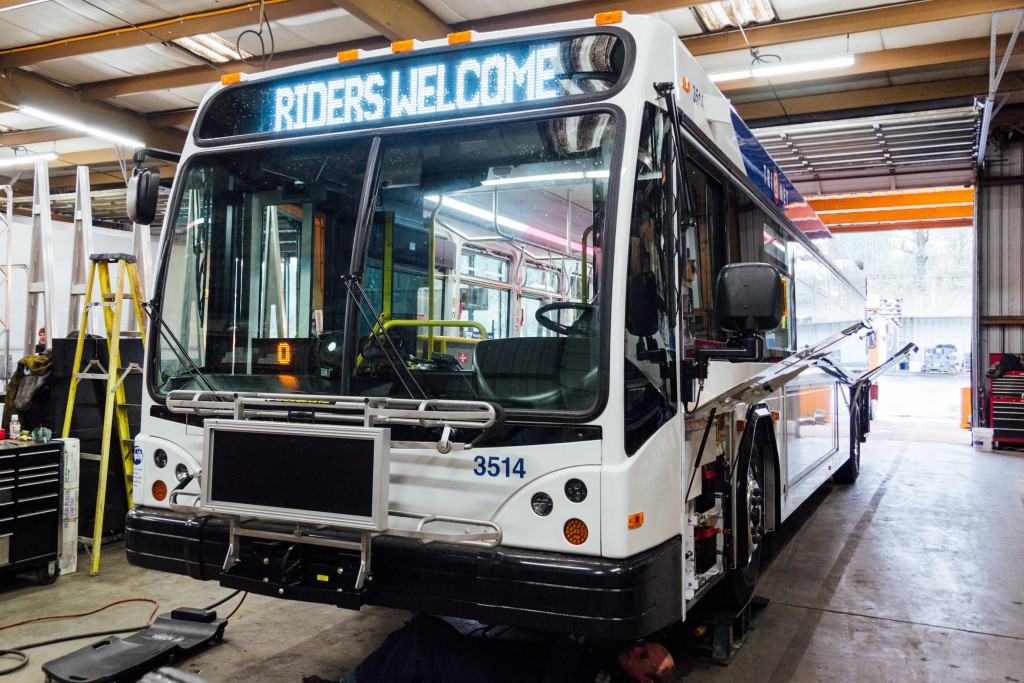 77 New Buses Arrive
Our newest buses (the 3500 series) hit the streets in March. Once all 77 were delivered we were able to say that new-model buses comprise over half our active fleet.
Over the next few years we plan to add more than 175 new buses, starting in a few weeks when we begin rolling out the 3600 series. This process will bring the average age of our fleet to the industry standard of eight years and — more importantly — ensure your ride is more comfortable and reliable.
97 Becomes Our Newest Bus Line
The growing communities of Tualatin and Sherwood got their first direct transit connection in June. Line 97-Tualatin-Sherwood was our first new bus line in years, and though it's just a commuter line now we plan to extend it to Bridgeport Village and downtown Tigard in the future.
And thanks to the increased employer payroll tax that took effect this year, this is just the beginning of more and better service. We've got plans for increasing, expanding and introducing bus service throughout the region over the next 10 years.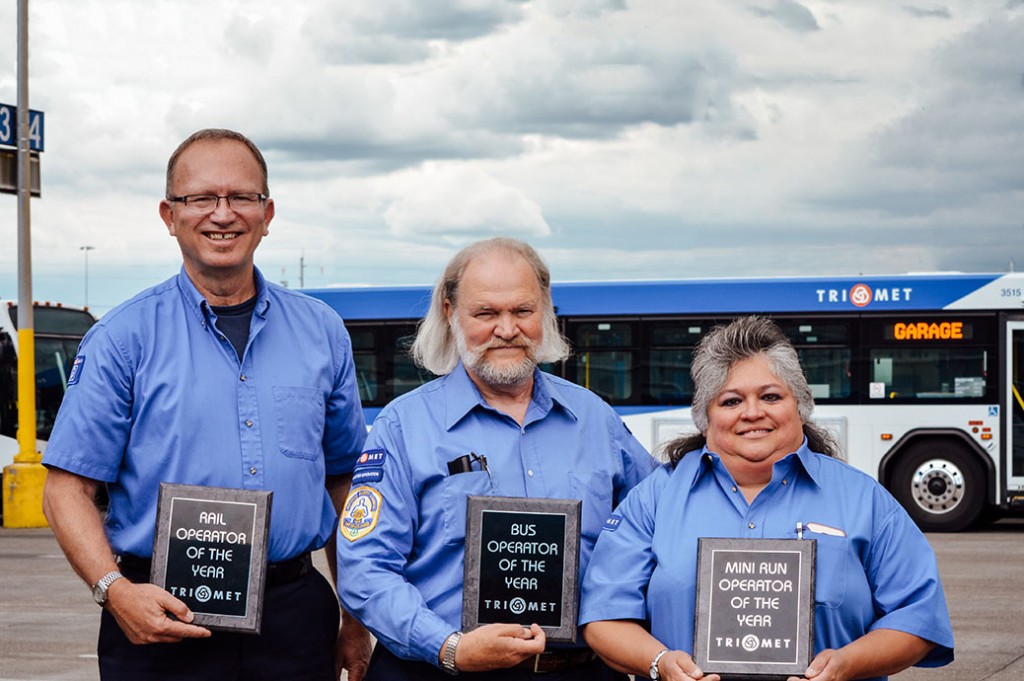 3 Operators Earn Top Honors
Justina Carrillo, a mini-run (part-time) bus operator; Jeffery Evans, a MAX operator; and Alex Ohly, a bus operator joined exclusive company this year when they were selected by their peers as TriMet's Operators of the Year. The three combined represent nearly five decades of safe driving experience and multiple Superior Performance Awards, and we are truly grateful for their service.
Protesters encouraged each other to leave a bus alone #PortlandProtest #NotMyPresident pic.twitter.com/X3UXd0gJYf

— Cassandra (@CassieRamirez) November 12, 2016
2 Weeks of Protests in Downtown Portland
Running safe transit — an essential service to many — amidst demonstrations in the city center — a right protected by the Constitution, as long as it's peaceful — isn't easy to do. But with cooperation between different groups and the diligence of our operators and field staff, it became possible.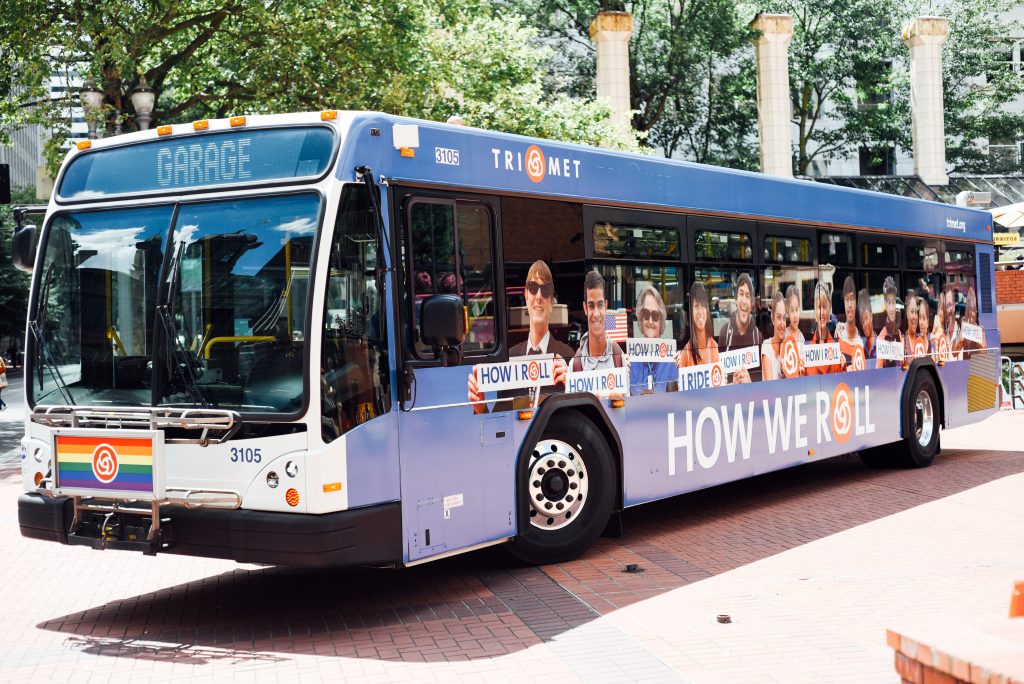 3 Hours in Pioneer Courthouse Square
We set up shop in Portland's living room one afternoon this summer to debut our How We Roll bus, which features 16 rider portraits on its sides. (There's a wrapped train, too!) While we were there we handed out goodies and took photos for the next time we wrap a bus or train.
12 Year Absence from the Sellwood Bridge Ends
For the first time in over a decade, TriMet service is using the Sellwood Bridge, as Line 99 began its new route this month. It was all possible because the old Sellwood Bridge, which had a weight limit that restricted heavy vehicles, was replaced earlier in the year.
1 Year of MAX Orange Line
Our newest light rail line, along with Tilikum Crossing, celebrated a year of service in September. The time seemed to fly but in retrospect, a lot happened — including 3.5 million rides on the Orange Line and 775,000 bike trips over the bridge.
30 Years of MAX
After a proposed eight-lane freeway was nixed in the mid-1970s, the pioneering decision was made to consider how transportation affects quality of life. This led to the creation of MAX, one of the first modern light-rail systems in the country. On Sept. 5, 1986 service debuted between Gresham and Portland.
Thirty years, four new lines and millions of trips later, we continue to move a growing region.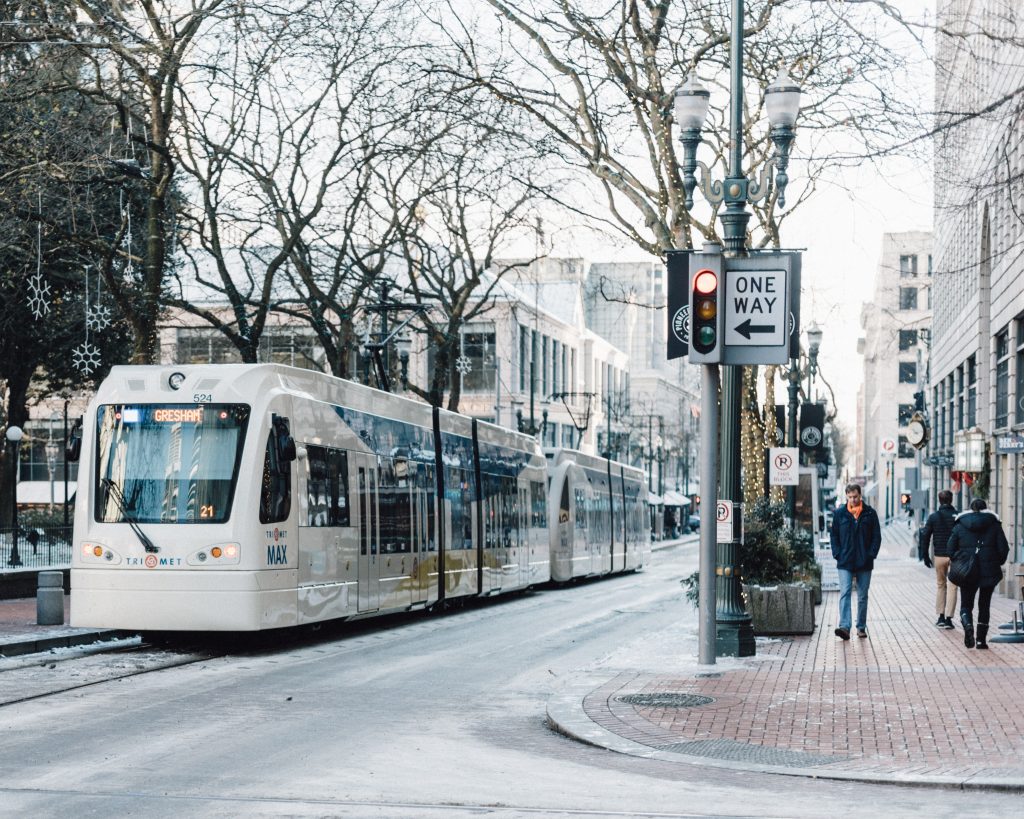 2 Snow Storms…in Two Weeks
Plus one back in January. Orchestrating transit in snow and ice isn't easy. It requires extraordinary vigilance and quick responses to constantly changing situations from our staff — especially operators and field staff working out in the freezing cold. It also takes a lot of preparedness and patience from our riders, and we appreciate the understanding we were shown amidst the inevitable frustration and exhaustion.
20 New Operators Hired Every Three Weeks
We're hiring drivers at a serious pace because in order to give riders more service, we need more people. We sweetened the deal, too, and boosted starting pay for part-time operators from $11.21 to $14.25 per hour during training. Ever thought about driving with us?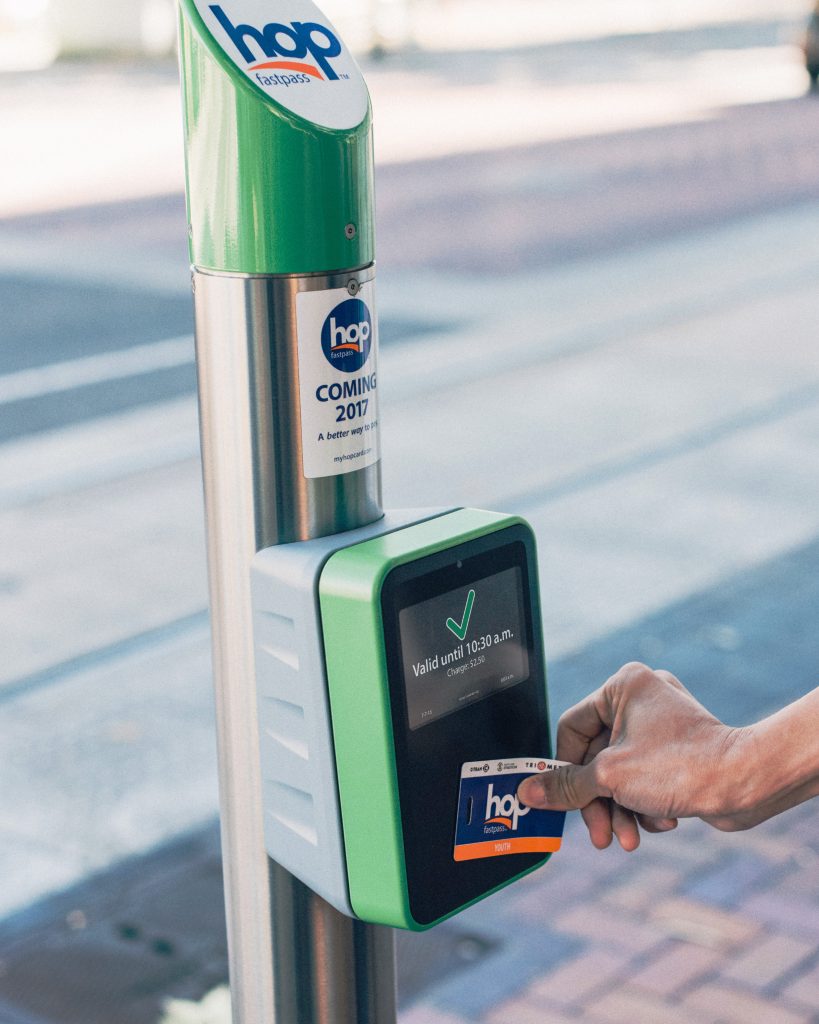 225+ Employees Begin Testing Hop Fastpass
Our new fare card is almost here — you probably noticed the readers on your bus or at the MAX station. Earlier this year, a small group of employees from TriMet, C-TRAN and Portland Streetcar began testing the system, tapping Hop cards to board buses and trains and managing their accounts online.
The first public beta test begins soon, so be sure to sign up for email updates if you're interested in participating.
OK — that's enough for this year. Thanks for riding, and see you in 2017!