Our year has been characterized by success and surprise in equal measure. Everything from fireworks to record rainfall has left an impression upon us, and we've learned a little more with each passing event.
And the best part is that we've set up 2016 to be a great year.
Scroll down for a look at some of the highlights from the last 12 months, and what you can expect from us in the near future.
We opened the MAX Orange Line and Tilikum Crossing.
The year's marquee event — not just for us, but for transportation in the Portland region — was the opening of the Orange Line. Our fifth light rail project looked nothing like the others before it, mostly because it included an extraordinary new bridge.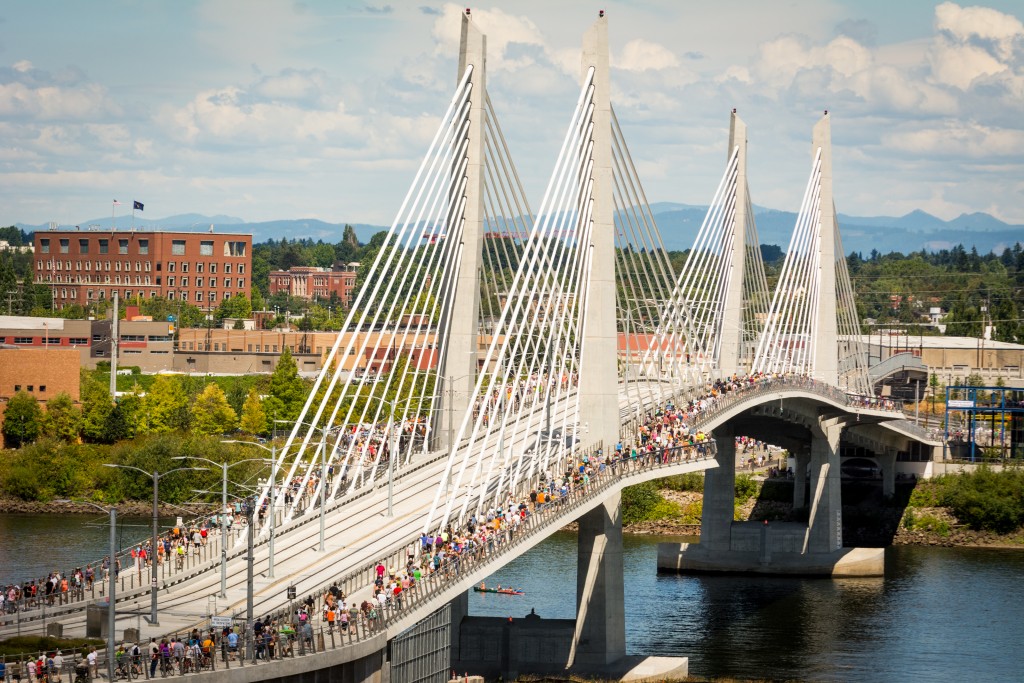 Tilikum Crossing, Bridge of the People, is (say it with me!) the first bridge in the U.S. allowing transit, pedestrians and bikes, but no private vehicles. It's also a work of art — slender, with clean lines and generous decks — but it was still an incredible surprise to see upwards of 40,000 people celebrating it on Aug. 9 at the People's Preview.
Just over a month later, after what has to be some of the most genuinely fun fanfare to accompany a transit project (the fireworks mentioned above were just part of the one-of-a-kind series of celebrations), the Orange Line began service. And it became clear what was at the heart of all our anticipation: a forward-thinking solution to getting around the increasingly busy corridor between Portland and Milwaukie.
We added service.
The Orange Line was the biggest addition to our service this year, but it isn't the only thing we added. We restored frequent service on MAX and 12 bus lines, meaning a train or bus every 15 minutes or better most of the day, every day.
We were thrilled to see the introduction of North Hillsboro Link, a free and flexible shuttle connecting riders to jobs, schools, community services and events. It complements Ride Connection's other shuttles in Tualatin and Forest Grove.
There's more on the way, too. Many of the other plans you've helped us shape in our Future of Transit project will be funded thanks to the additional revenue coming from the recent employer payroll tax increase. Employers pay for the majority of our operating revenue, and this increase of 1/10th of one percent (phased in over 10 years) will go toward more service, better frequency and new connections. And you won't have to wait long to see more service — we've already planned the introduction of bus Line 97-Tualatin/Sherwood this summer.
We got new buses and trains.
Our plans for enhanced service also called for more vehicles, and this year we made some interesting additions to our bus and rail fleet. What we didn't get: more of the same. In early spring we brought in the first of 22 30-foot buses, which are smaller and handle better on routes with tight turns.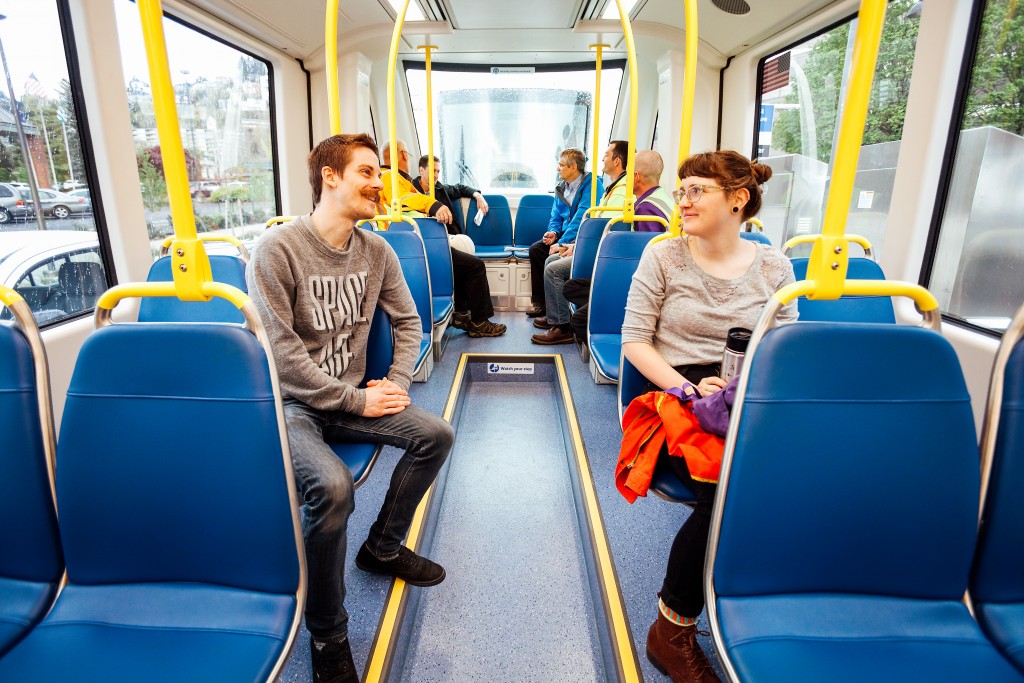 Then came the fifth-generation (Type 5) MAX vehicles, which feature more and better seats (with more legroom), better ramps and a better air conditioning system than previous models. These improvements were partially the result of rider and operator feedback. (Interestingly, the seating layout and ramp design ended up resembling those of our second and third generation trains.)
Finally, we introduced the confusingly-named but fantastically clean-running all-electric hybrids — buses that can be completely electrically powered, which our older hybrids can't do. They're quiet, get good gas mileage (at least 6 miles per gallon, impressive for a bus) and they'll save plenty in fuel costs over their lifetime.
We started developing Hop Fastpass.
We're joining the ranks of transit districts with electronic fare systems, and if you've ever used contactless fares like ORCA or Clipper, you probably understand why this is a big deal.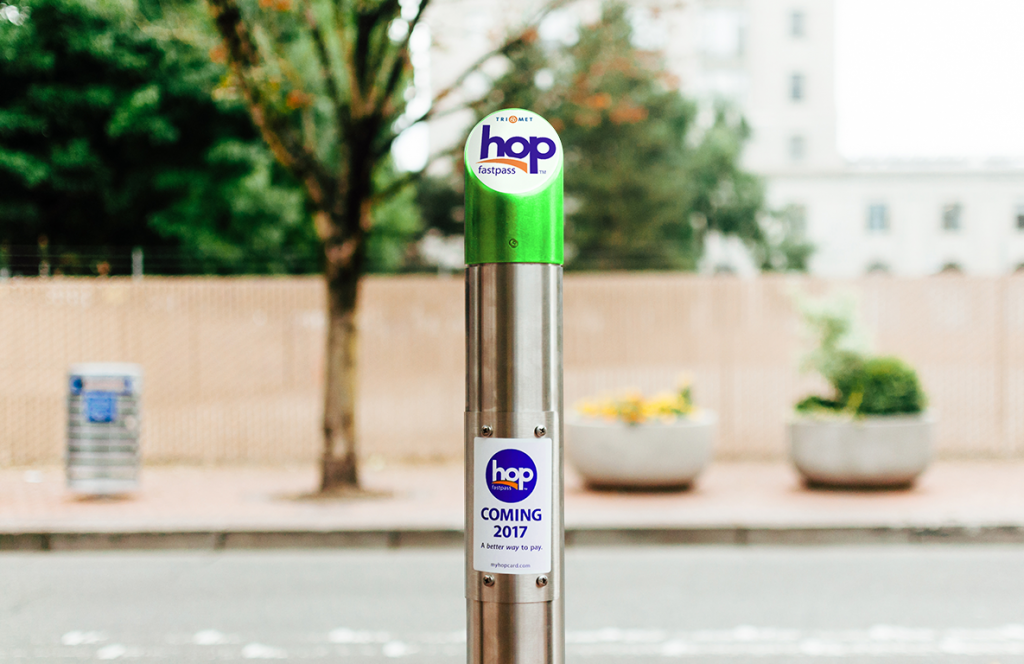 Hop Fastpass, our regional e-fare system, makes its debut in 2017. You'll be able to ride cash-free and paperless — no more searching for change or keeping track of tickets — and you'll even be able to set up automatic balance reloading so you're never stuck without fare.
And if you're a frequent rider you can pay your way toward a monthly pass, one ride at a time. After using Hop Fastpass to pay for 20 day passes in one month, you'll ride free until the next month. It's a convenient way to get the value of a monthly pass without the upfront cost, and you'll never pay for rides you don't use.
We contended with weather.
MAX is designed to operate best within our region's average temperature range — but as we all know, this year hasn't been average. It was the hottest summer on record in the Northwest, and at its peak MAX had to slow down in case it came across anything amiss (sun-kinked rails, sagging power wires). Of course, slower trains cause delays, which are even less fun when it's 100 degrees out.
(Speaking of the heat: As of last week, all our buses have been equipped with air conditioning — doesn't mean much now, but we'll be that much more comfortable next summer!)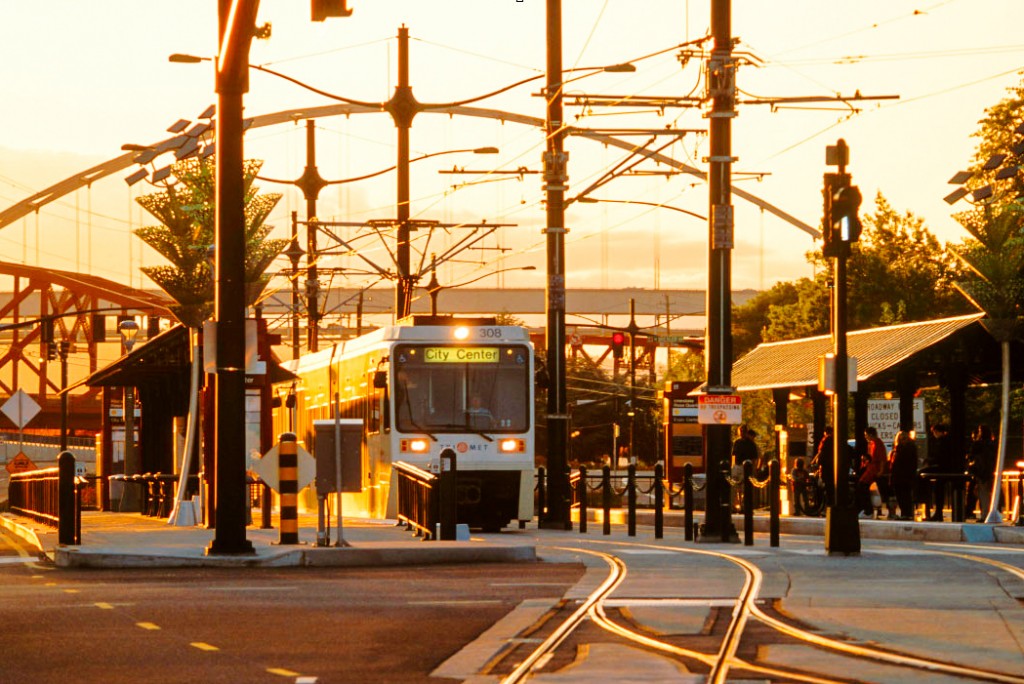 Then came the rain. By Halloween, the combination of torrential downpours and clogged storm drains across the region made streets into rivers — including the MAX tracks below the Morrison Bridge. It was there that we made a fateful error and drove a train through standing water, which entered the cab (we were glad nobody was hurt) and damaged the vehicle's undercarriage.
While our mechanics diligently inspected and repaired the water damage, we were stuck sending out single-car MAX trains. After the regrettable endeavor, we vowed to use our common sense next time.
We had some service issues.
Our troubles didn't end with the weather. This year saw some persistent switch and signal issues cause recurring delays for MAX riders.  You deserve more reliable and efficient service than we often delivered, and we're truly sorry about that.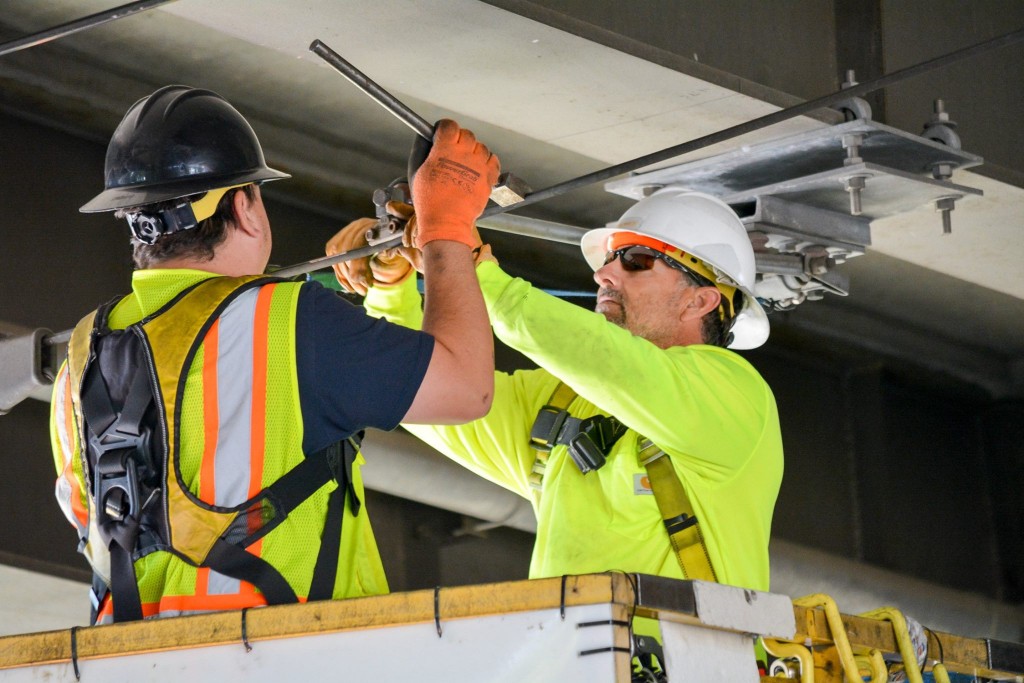 Whether it's a known issue (like problem switches), ongoing work (like train rehab and maintenance) or something that just comes up, know that we're doing everything we can to fix it. Designing better equipment (new switches are coming next year); improving and retrofitting our oldest trains (we've only got a couple more to go); working vigilantly to keep things running in the worst weather.
There will be some tough weeks next year while we dig in and do the remodeling, but we promise you a more reliable ride when it's done.
We connected with you in new ways.
Through it all, we enjoyed connecting with you this year. We engaged more on Twitter and Facebook, which let us provide more useful information but more importantly made us better listeners.
We also found some extraordinary new ways to keep in touch: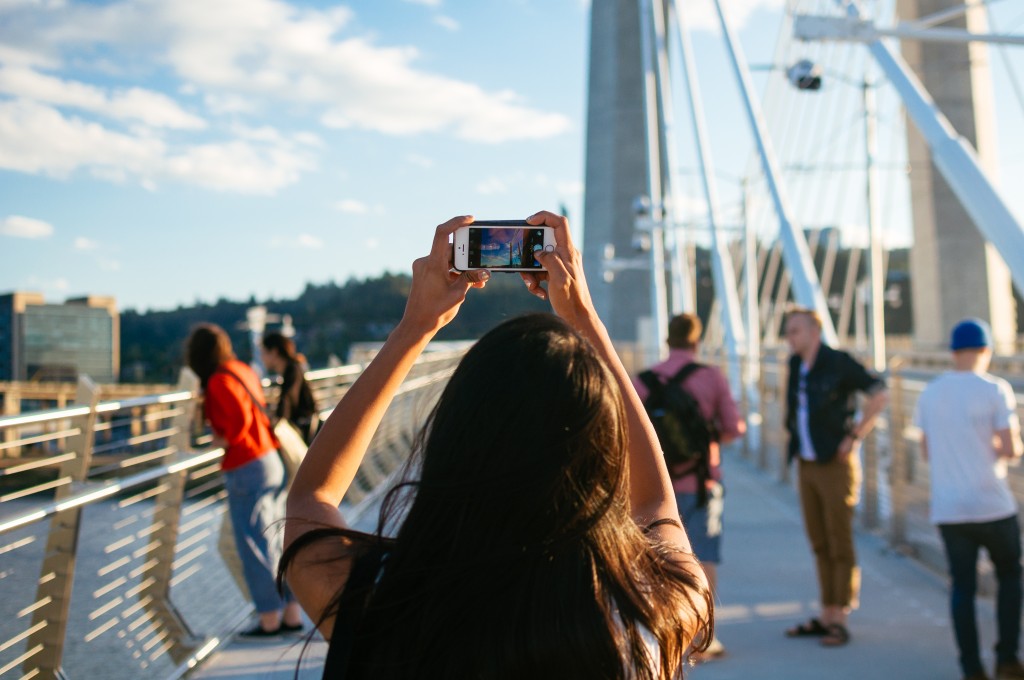 Sharing an only-on-transit moment on Instagram. Sharing an Orange Line IPA at BridgePort. Handing out Tilikum Crossing scarves during a historic Timbers season. Parading lit-up bikes through the night in the rain. We did a lot this year, and you were right there with us.
We learned a ton.
The point of looking back at the events that shaped our year isn't simply to reminisce. More importantly, processing these experiences and hearing what worked for you (and what didn't) helps us think of ways we can do better in the future, starting now.  We'll capitalize on our successes and learn from the mistakes, and keep the focus on improving  your ride — because we really believe that's what's most important.
We can't wait to show you more in 2016. Thanks for riding.