How TriMet Riders Feel About COVID-19 and Transit
Most of our lives have been upended to varying degrees over the past few months. Change seems to be the one constant.
We wanted to explore how these changes are affecting how riders use and feel about transit.  Back when our counties were beginning to reopen, we surveyed a selection of Riders Club members about their experiences with COVID-19. 
How have your riding habits changed? What worries you? And what are your thoughts on the future?
As our community works to carefully return to regular activities while being mindful of the continuing pandemic, we wanted to share a few interesting findings from this snapshot in time.  
Transit ridership is down, but you probably already knew that; almost all of us have been staying closer to home. But not all trips are the same, so we wanted to know what you were doing less of. 
Here's how your travel habits changed between pre-COVID times and the start of June.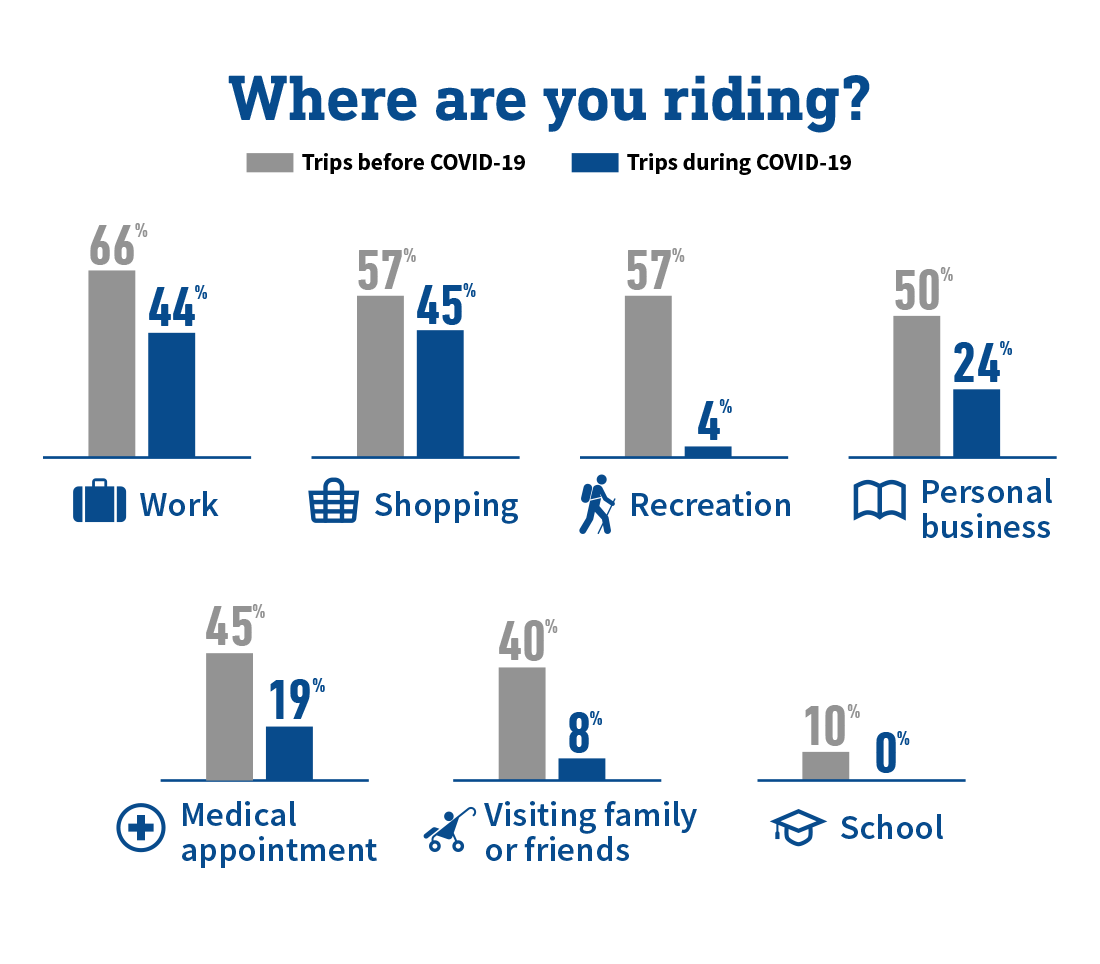 About half of the people who responded to the survey were either unsure of how much they'd ride transit in the future or they expected to ride less. Of those people, 75% said they would take less trips altogether. 78% said they plan on working remotely more in the future, so they expect to commute to their work less often.
For the trips they are still planning to make, here's how this group of riders expected to travel: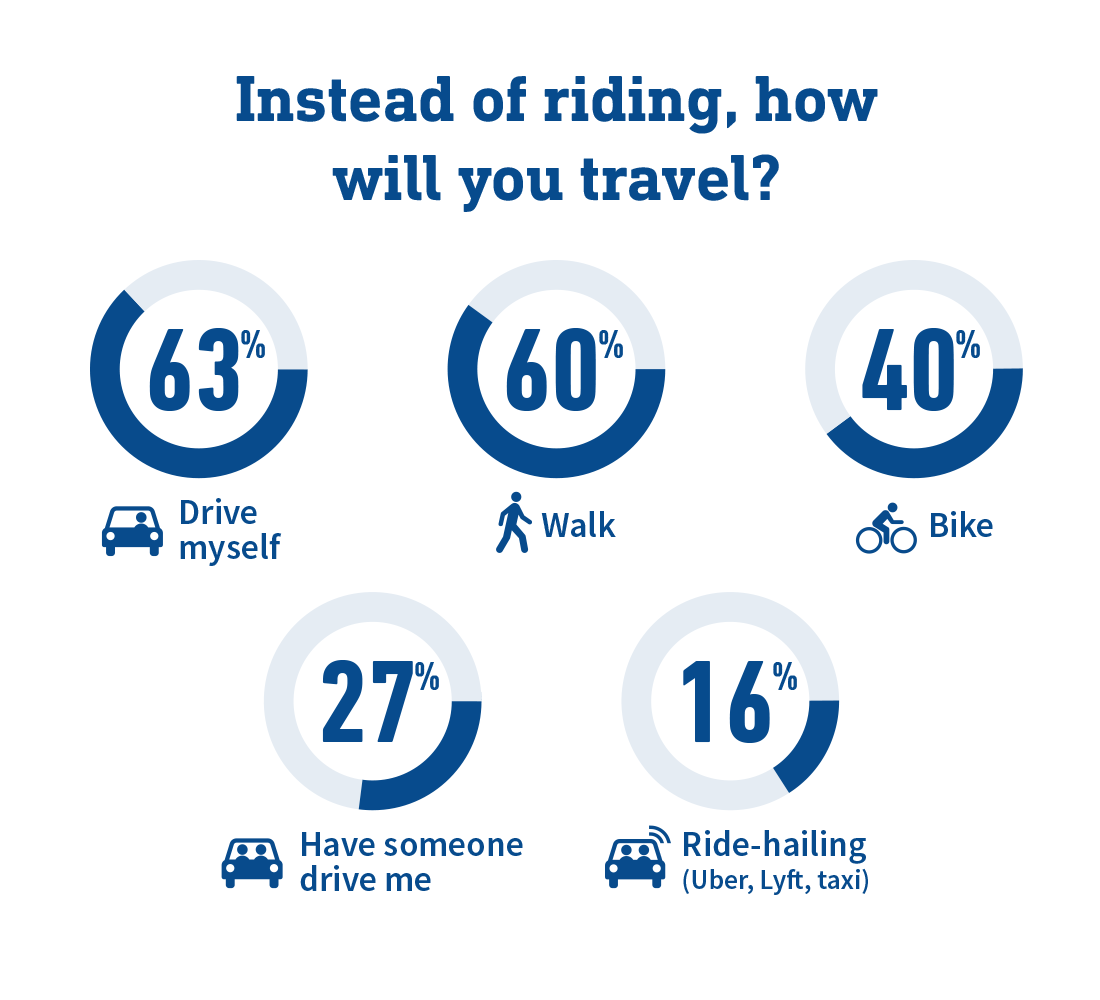 We've been working with partners like the Oregon Health Authority to ensure transit is – and remains – a safe and reliable way to get around. We asked everyone who took the survey which of the measures we've implemented made them feel safer on transit. Here's the top five most popular measures: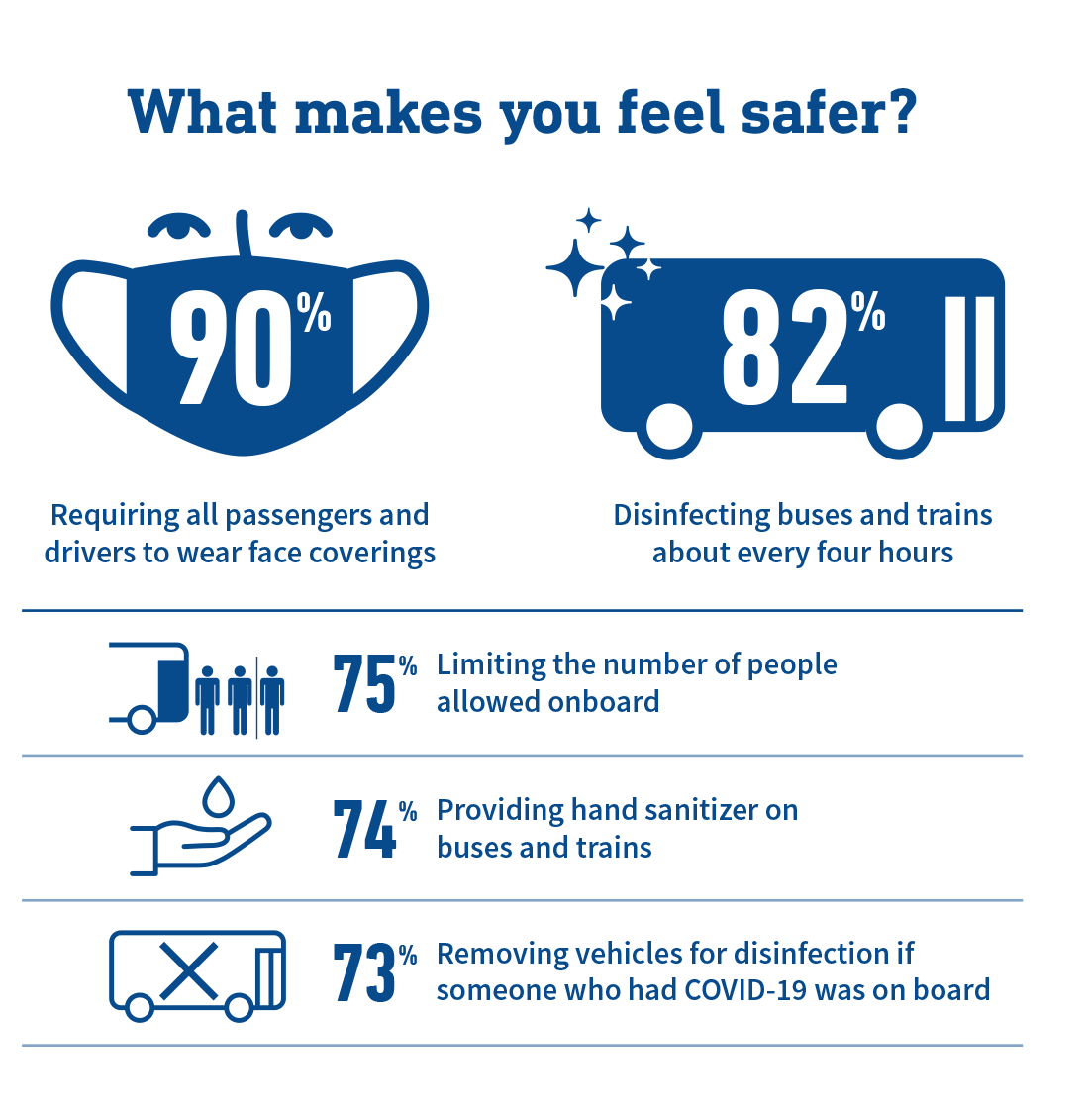 The situation with COVID-19 continues to evolve, as do our feelings and concerns. 
You can learn more about how we're working to keep you safe on our
COVID-19 page
.
We plan to regularly poll riders to see how they're feeling and how thoughts on transit are evolving. If you'd like to be a part of future surveys, you can sign up for Riders Club.