Heading to Providence Park? Here are the Best Ways to Get There
Like to kick it at a Thorns or Timbers game? You have plenty of options for getting to Providence Park. Here's the lowdown on your choices, so you can spend less time worrying and more time cheering.
PROS
Affordable — just $2.50 a ride!
Fast and convenient for most
No designated driver necessary
Built-in pregame camaraderie and post-match celebration (…or commiseration)
CONS
Depending on what transit options are near you, it may not be the most direct route
BOTTOM LINE: Transit is one of the more affordable options and saves you from having to deal with parking, but it may not be the fastest for some.
Here's a breakdown of your transit options. Use our Trip Planner to figure out your exact route and even combine different forms of transportation!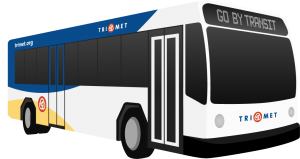 BUS
Lines 15 and 24 drop you off right in front of Providence Park, and Line 20 stops just across Burnside. Line 15 and 20 run late into the evening and both lines are Frequent Service lines with buses coming every 15 minutes or less, most of the day every day.
MAX
Both MAX Blue and Red lines will take you right to the stadium, and we run extra trains on game days. Trains get busy immediately after the games end, so if crowds aren't your thing, wait a little and grab a bite or drink nearby. Some popular picks: Gilda's or Kells Brewery.
Pro tip: If you're headed east after the game, it's usually less crowded in the front car. And westbound trains will often have more room in the back car.
Parking at one of our many Park & Rides and taking MAX to the stadium is a smart move. You'll combine the convenience of MAX with the comfort of your car, without the expense or hassle of parking downtown.
Make sure you get to the lots at least an hour early — they tend to fill up as game time approaches. This is especially true with lots that are closer to the park (like Sunset Transit Center). If it's a weekend game, the Park & Rides are usually pretty empty.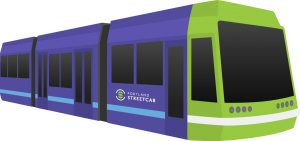 STREETCAR
If you're close-in, you can take the Portland Streetcar to get within a 10-minute walk of Providence Park.  The closest stops are Central Library and SW 11th & Taylor.
You can also ride free on the Portland Streetcar with an ID from Portland State University, OSHU, Linfield College or Legacy Health.
PROS
Avoid paying for parking
Lowest environmental impact
Free if you own a bike, cheap if you don't
Lets you leave whenever you want
Gets your cardio in for the day
CONS
You might get sweaty
Biking through downtown can be nerve wracking for some
Not everyone is within cycling distance from the stadium
BOTTOM LINE: Cycling is a great way to combine your exercise and commute to the game with minimal environmental and financial impact, but it requires the most effort.
Ride your bike to the stadium! There are a tons of safe bike routes, and our Trip Planner lets you map out the best one (you can even customize it for flatest, fastest or most bike-friendly trip).
Even in the height of summer, it'll be getting dark by the time the game lets out. Make sure you're wearing high-visibility clothing and your bike lights are charged and ready to go when riding home in the dark. 
Too tired to ride back after the game? Not comfortable riding in the dark? You can take your bike on transit and we'll get you close to your original destination.
Don't own a bike? Use Biketown. Starting at 8 cents/minute plus a $5 one-time startup fee, you can ride throughout the city without purchasing a bike.  Make sure to wear a helmet!
There's Biketown parking across the street from Providence Park and extended bike parking available on the corner of SW Morrison & 18th.
PROS
Quick
Fun
Cheap
Easy connection between transportation methods
CONS
Not great for long distances
Unreliable for the trip home, as you can't reserve scooters in advance
BOTTOM LINE: Scooters offer a fairly cheap and easy way to travel, but they're probably best for those only a short distance to the park, and you may have to find another way to get home post-game.
Another often overlooked option are shared e-scooters like Lime and Spin.  Check out our blog for more tips on riding and integrating scooters with transit.
Good news for scooter riders (scooterers? scootees?) — there's designated scooter parking on SW Morrison between 18th and 20th and on the south side of Morrison between 17th and 18th.
These areas keep the scooters out of the public's way and make it easier for you to find a ride post-match. It is worth considering another way of getting home, as it's not guaranteed a scooter will be close by.
Our Trip Planner will help you find nearby scooters and let you combine them with other transit to get you home. You can also find the safest scooter streets on this map.
PROS
Designated driver on-call
CONS
Can be expensive, depending on departure time and distance traveled
Two words: surge pricing
BOTTOM LINE: Rideshares are great for avoiding dealing with traffic firsthand while still taking a direct route (plus a built-in designated driver), but it can get pretty pricey.
No worries about finding a designated driver: Uber and Lyft will both come right to you in a timely manner. However, after the game, it'll be you and whole lot of other people trying to find a ride.  
Providence Park recently expanded their stadium capacity to more than 25,000, so keep in mind that there will be a lot of people vying for a rideshare alongside you.  Also, watch out for surge pricing — that'll tack on an additional 1.5x your price (or more…), which can really add up, depending on where you're headed. 
Pick Up/Drop Off
The area on SW 18th Ave between Burnside and Taylor is closed during the game, so good places for pickup are going to be across Burnside. NW Flanders St. is generally less congested: no need to squint and crane your neck to figure out if this is your vehicle, and your driver will thank you for avoiding the post-game mob.
PROS
Super convenient (at least until you hit the traffic)
Get to hang out in the comfort of your own car
Most control over the timing of your trip
CONS
Requires a designated driver if you're planning on drinking
High parking prices
Heavy traffic pre- and post-game
BOTTOM LINE: Driving lets you come and go on your own schedule, but it also means you have to contend with traffic and high parking prices.
If you do end up driving, plan an extra hour to find a good parking spot. There are seven City Center Parking lots within about a two-block radius.  The Civic Parking Garage right on SW Morrison & 18th is the closest lot and costs $4.00/hr, capping off at $15/day. Expect them to fill up early.
Neighborhood parking between Burnside and Irving and between 18th and 24th gets packed quickly. This area has a 2-hour time limit beginning 1 1/2 hours prior to the start of the game. If you're up for a walk, park outside that area and you'll be able to stick around for longer. You could also park near SW 10th & Yamhill and board MAX at Galleria/SW 10th Ave, one stop away from the stadium.
Don't even think about trying to park in the Fred Meyer parking lot — they're onto you and your extended "shopping" trip.