Where Riders Say We Need to Improve (and What We're Doing About It)
How does our transit system get better?
Often, it starts with feedback from our riders. With hundreds of thousands of people riding with us every day, our riders know our system's strengths and weaknesses better than we ever could. 
One of the ways we capture feedback is through a survey process called a "Customer Effort Score". Don't be put off by the business-speak name – it's just an annual survey where we ask a selection of riders how easy or hard different parts of riding are, and what we could do to improve the areas where they think we're coming up short. 
Our most recent Customer Effort Score survey was conducted from January 14th through February 13th of this year. Just over 1,000 people took the survey in English or Spanish. 
Here's some of what we learned.
First, this is what you said was easiest about riding our transit system: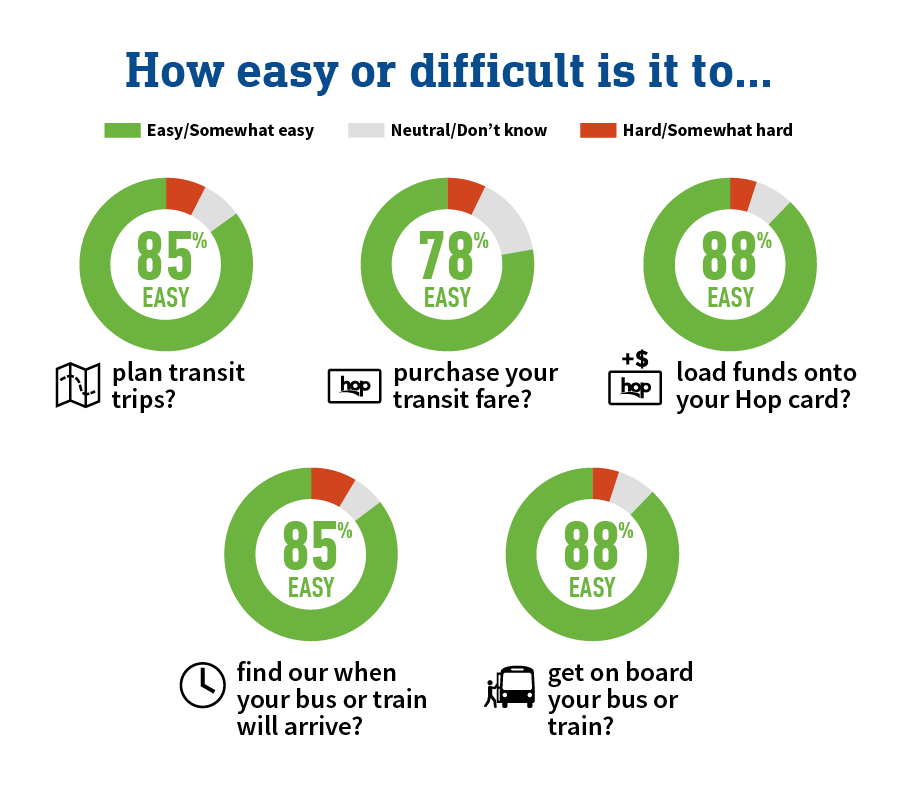 Most people said that knowing when to get off MAX, loading funds onto your Hop card, getting on board a bus or train, planning transit trips, and finding out when your bus or train will arrive were easy. Awesome! Those are all essential for riding transit, and we put a lot of work into making them easy. We're glad that work has paid off for you. 
Next, we asked, "if we could make three aspects of your trip easier, which would be the most important to you?" Here were the most common answers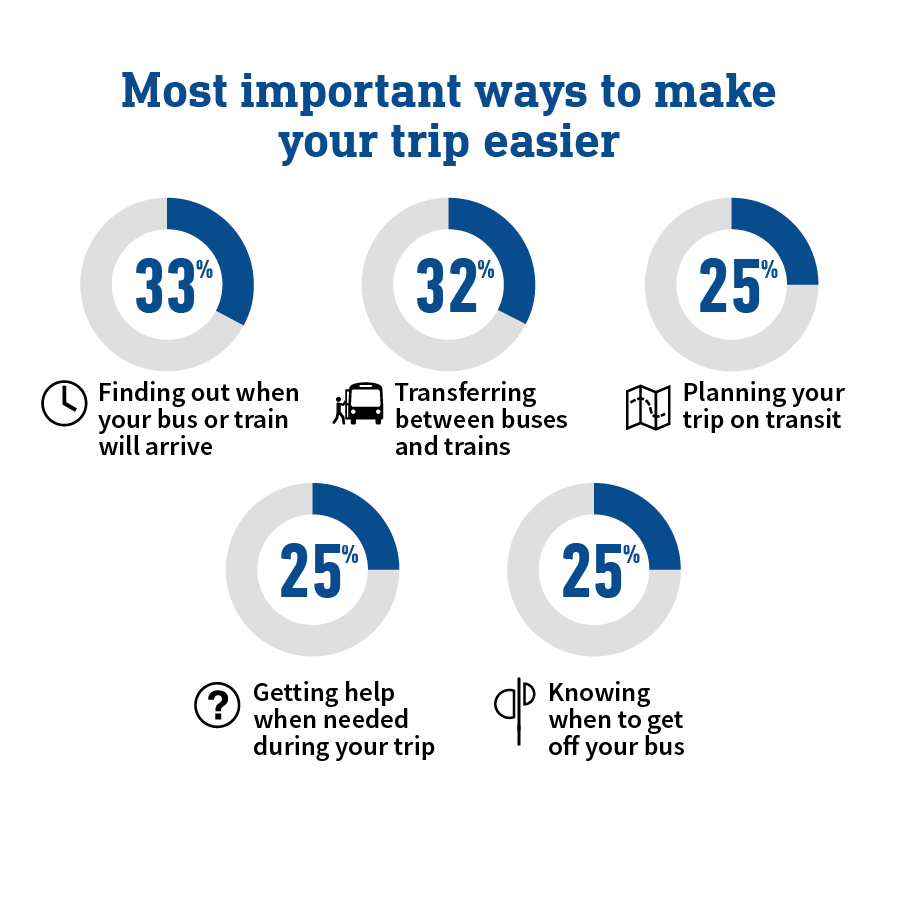 While we hate to hear we're coming up short anywhere, we do appreciate the constructive criticism! Here's what we're doing on each of these:
Finding out when your bus or train will arrive
What we're doing:  We're adding e-paper displays – sort of similar to a Kindle ereader – to many bus stops. We've already installed about 140, with another 60 on the way by the end of the year.
We're also about to start updating all our arrival boards at MAX stations to a new LED screen. We hope to have the first of these installed this fall.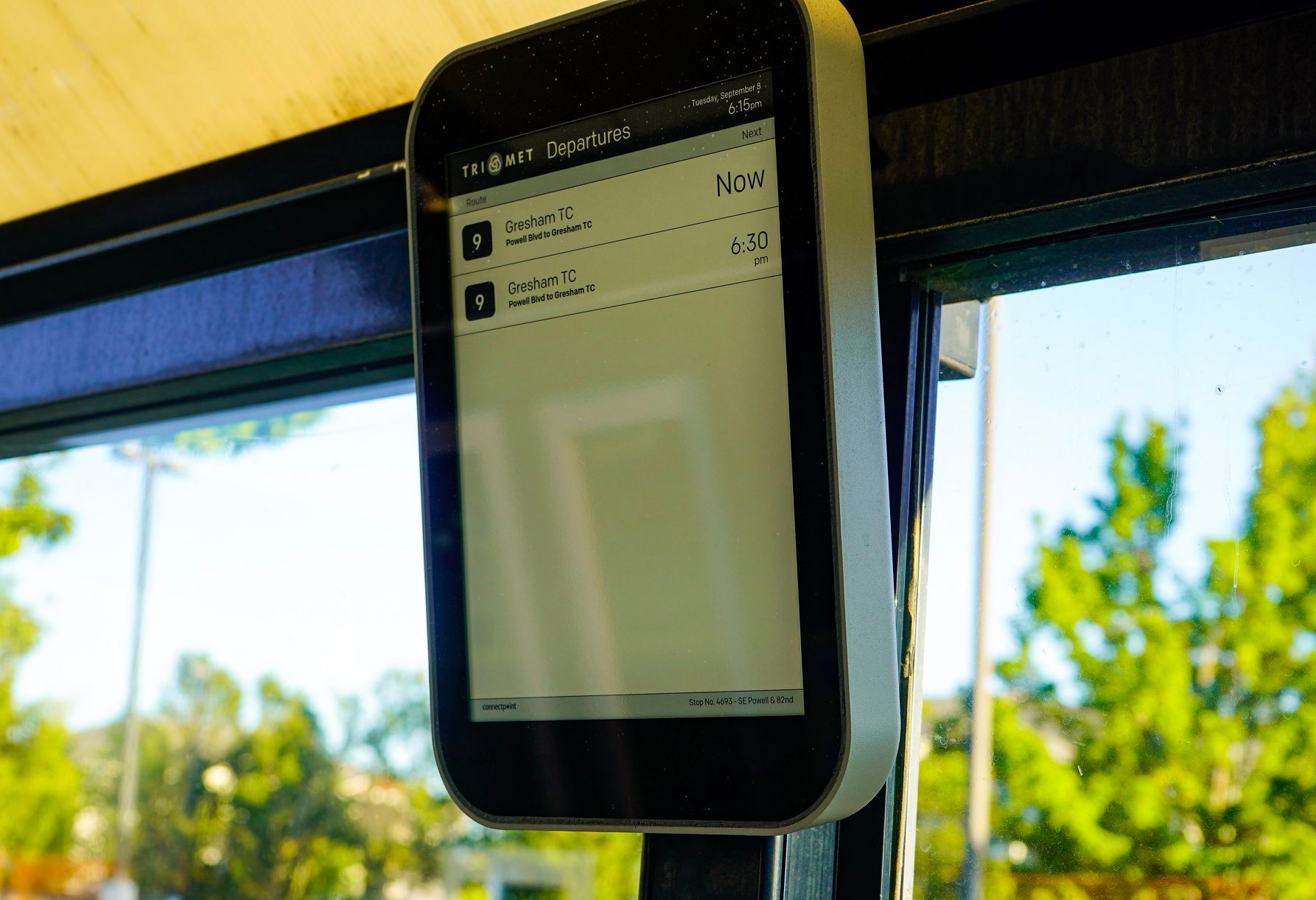 Transferring between buses and trains
What we're doing: We'll be honest – this is the hardest of these to address, and a big reason why is COVID. 
The best way to make transferring easier is by adding more service. When buses and trains come more frequently, waits at transfer points are shorter. 
But we're still running with reduced service due to decreased ridership and financial uncertainty caused by COVID. Until we can get back to (and beyond) the service we had before the pandemic, there isn't much we can do here. 
Often, people ask us why we don't optimize schedules to make transferring easier. We actually do this, but it's a balancing act. When you have a line that intersects with dozens of others over the day, not every transfer can line up as well as we'd like. Ultimately, the best solution is more service.
Planning your trip on transit
What we're doing: We're redesigning our homepage with the idea of making it easier to plan your trip on transit! It's almost finished – we're just working on the final fixes – but you can use it now. The new site has a map-based homepage with real-time bus and train locations, updated trip tools and more. Try it out!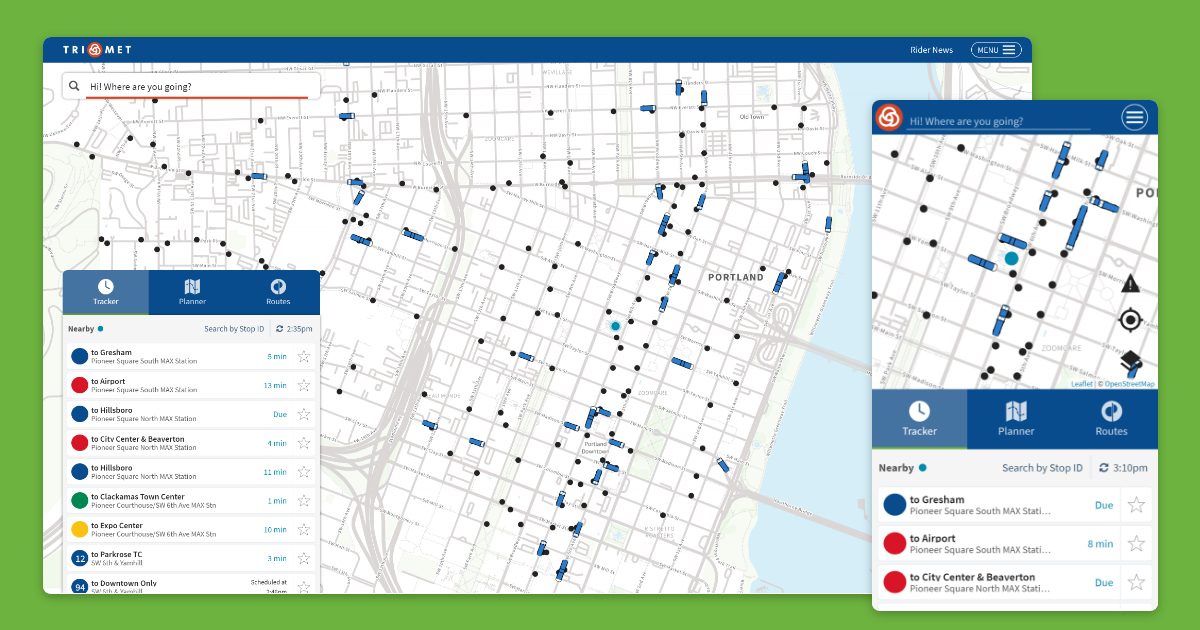 Getting help when needed during your trips on TriMet
What we're doing: When COVID hit, we had to reduce the number of hours each day our support staff are available to help riders due to budget cuts. But good news is on the way: we'll soon be adding more on-street customer service staff. 
We're also piloting a new non-armed crisis intervention team that's focused on supporting transit riders experiencing a mental health crisis or other behavioral health issues. This is still in the planning stages, but we hope to have more to share with you about this soon. 
Finally, we've added a number of tools over the past couple of years that make it easier to get help, including the ability to text customer service. Any time between 7:30 a.m. and 5:30 p.m. you can just text our customer service team at 503-238-7433 and we'll help you out with what you need.
Knowing when to get off your bus
What we're doing: Until recently, buses only showed some stops on their destination boards. We're now in the process of updating our buses so they can show every single stop on the line. We hope this will make it easier to know where you are – and when to get off.
We want to thank everyone who took the time to complete this survey – you're helping to improve our service. Didn't get to take the survey this year? Look for signs on our system early next year for another chance to weigh in. 
Want to go deeper? Read the full report.